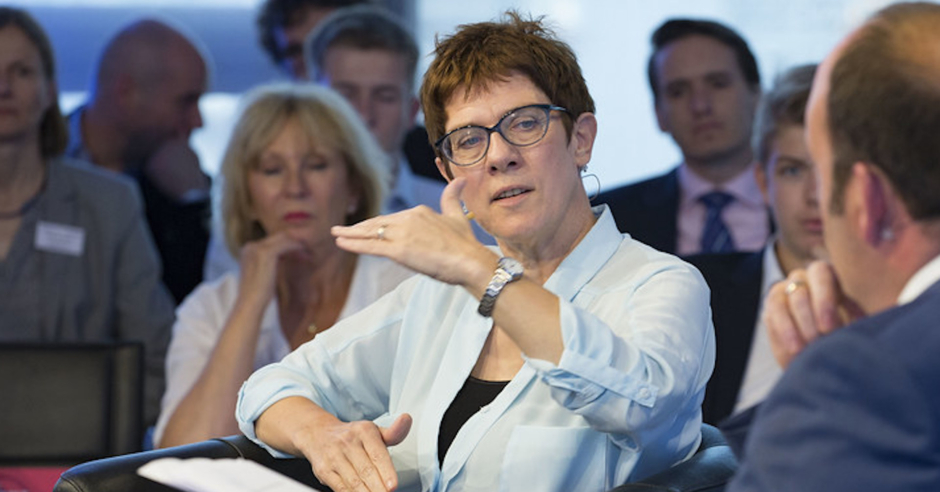 German soldiers who sang antisemitic and racist songs are to be "vigorously prosecuted and punished", according to the country's Defence Minister.
The allegations relate to a party held by German soldiers stationed in Lithuania at a hotel in April.
Three soldiers have been summoned home, with an ongoing investigation to identify other suspects.
"Whatever happened is in no way acceptable," Defence Minister Annegret Kramp-Karrenbauer said, adding that those implicated would be "vigorously prosecuted and punished," she added.
Last year, she ordered the partial dissolution of a commando unit after reports that some of its members harboured neo-Nazi sympathies.
Campaign Against Antisemitism has expanded our coverage of antisemitism worldwide. Please contact us if you would like to share feedback or volunteer to assist with this project.