International Olympics Committee apologises for tweet that appeared to celebrate the 1936 Berlin Olympic Games in Nazi Germany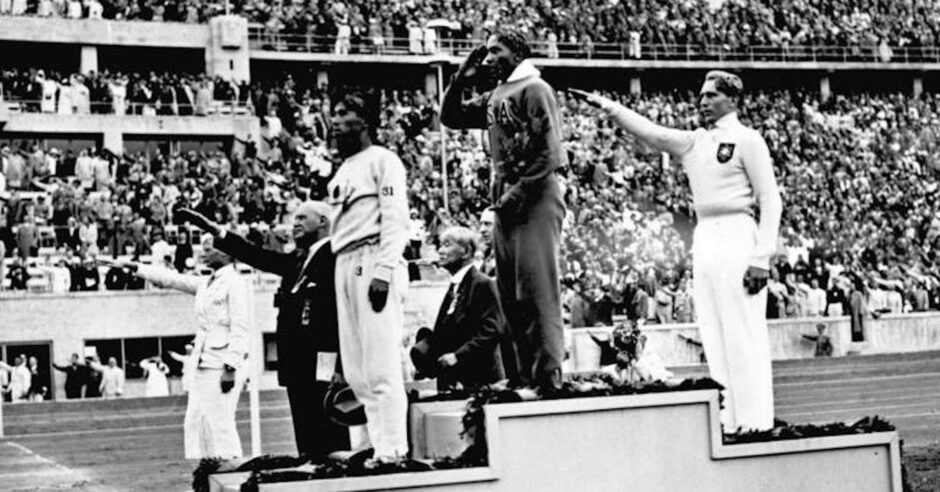 The International Olympics Committee (IOC) has apologised for posting a tweet that appeared to celebrate the 1936 Berlin Olympic Games hosted by Nazi Germany.
To mark the lighting of the Olympic cauldron a year in advance of the postponed Tokyo Games, the IOC tweeted a film about the conclusion of the first-ever Olympic torch relay, when the torch entered the stadium at the Berlin Games.
The 1936 Berlin Olympic Games was used by the Nazi regime to try to sanitise its global image, hide its nascent atrocities and advance its racial ideology. The latter objective was shattered most famously by Jesse Owens, the Black American athlete who won four gold medals at the Games. At least six Jewish athletes – Samuel Balter of the United States, Gyorgy Brody, Miklos Sarkany, Karoly Karpati and Endre Kabos of Hungary and Robert Fein of Austria – also won gold medals in basketball, water polo, wrestling, fencing and weightlifting.
The IOC deleted the tweet and wrote: "We apologize to those who feel offended by the film of the Olympic Games Berlin 1936. We have deleted this film, which was part of the series of films featuring the message of unity and solidarity, from the @Olympics Twitter account."
Avery Brundage, who led the United States' team in the Berlin Olympics, served as President of the IOC for twenty years until 1972, and is widely considered to have been a Nazi sympathiser with racist views.