Jewish Labour Councillors say "It has become impossible to operate as a Jewish councillor"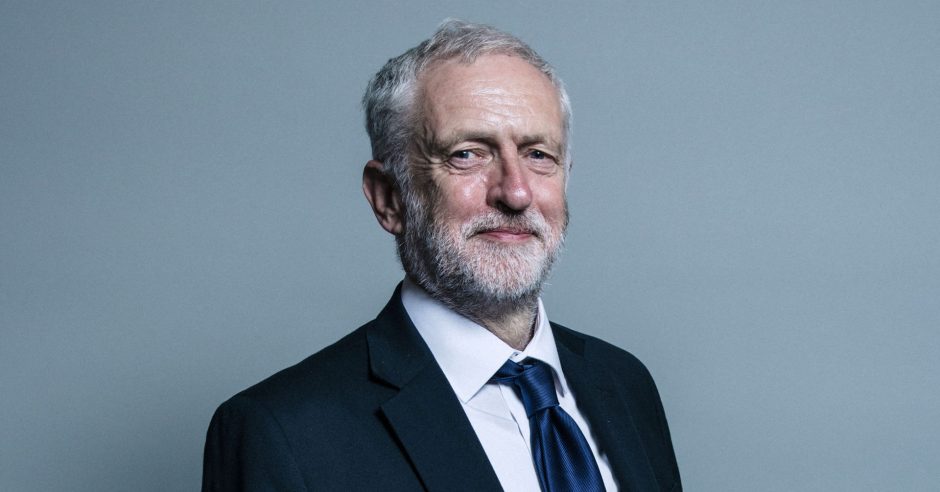 Two Jewish Labour Party councillors from Haringey, North London have revealed how "It has become impossible to operate as a Jewish councillor in the Haringey party without having your views and actions prejudged or dismissed in terms that relate to your ethnicity."
Haringey is considered to be the heartland of the pro-Jeremy Corbyn, far-left, grassroots movement Momentum with more than 20 Labour councillors having resigned or been deselected by pro-Momentum candidates.
The councillors, Joe Goldberg, who has served as councillor for the Seven Sisters ward since 2009, and Natan Doron, councillor for the Crouch End ward since 2014, say that they have received direct abuse in relation to their Judaism from Corbyn supporters, including from colleagues within the Council.
Councillor Goldberg, who is also the Council's cabinet member for economic development, says a fellow councillor compared Academy schools to the Kristallnacht pogrom during which the Nazis attacked and in some cases destroyed synagogues, and murdered Jews. The same councillor also accused him of "bagel-barrel politics", a reference to the popular Jewish food.
Councillor Goldberg, who runs his constituency surgery from the South Tottenham Synagogue, said: "This is not just on social media. Many members have repeated to me assertions about Jews having big noses, controlling the media and being wealthy. It has become impossible to operate as a Jewish councillor in the Haringey party without having your views and actions prejudged or dismissed in terms that relate to your ethnicity."
Councillor Goldberg says he has complained formally to local party officials a number of times without any success, saying: "I complained to the Labour whip, Lorna Reith, but she told me antisemitism was a 'debatable term'". In response to this, Ms Reith said "It doesn't sound like anything I would say", that she takes antisemitism complaints "extremely seriously" and that Councillor Goldberg had failed to respond to her invites to meet to discuss the matter., However in 2015, according to the The Times, Ms Reith retweeted a photo comparing the Israeli military's retaliation to Palestinian attacks to the Holocaust, which if true would be antisemitic under the International Definition of Antisemitism.
Councillor Doran, said that he recieved abuse whilst canvassing, not from a constituent but from a fellow Labour member. According to Councillor Doran: "One of them started having a rant about how Israel was a Nazi country and I had no right to be offended because Israel had no right to exist."
The pro-Momentum candidate, Charley Allan, who was selected to replace Councillor Doran was suspended in 2017 after he used the term "Zio".
Both Councillors Goldberg and Doran will be replaced in the May local elections by Momentum's pro-Corbyn candidates.
When Councillor Goldberg announced his retirement, Shahab Mossavat, a momentum activist in Haringey tweeted: "At least [you] will have more time to count your money", in reference to one of the oldest antisemitic stereotypes regarding Jews being miserly.
Regarding the incidents he has encountered, Councillor Doran said: "People are worried and scared and Haringey Labour is definitely not a safe space for Jews. This is 100% not the party I joined."
In February, the Labour leader of Haringey Council announced her decision to stand down over rampant antisemitism and sexism in the local party. After ten years as leader of the Council, Claire Kober told The Times that she could no longer remain in her post due to the extreme hatred that had been subjected to and witnessed. Councillor Kober will stand down when local elections are held in May.
Councillor Kober, who is the most senior Labour woman in local government, cited a number of factors including the involvement of Labour's Momentum faction in bullying, sexism and the decision to block a flagship housing project, but she said: "The levels of antisemitism I've seen in the Labour Party are just astonishing. The only thing I see that's worse than sexism in the Labour Party is antisemitism."
Recalling an incident in which Councillors were threatened for proposing to adopt the International Definition of Antisemitism, Councillor Kober said: "I was met with this wall of sound. Many of them Labour Party members screaming, shouting, howling, trying to stop me speaking." When the motion was passed, one voice was heard shouting: "We will see you at your Constituency Labour Party." At the time Councillor Goldberg tweeted that he was threatened by fellow Labour Party members.
Under Jeremy Corbyn, the Labour Party has been seized by racists. Jeremy Corbyn is at home amongst them, having spent his political career seeking out and giving his backing to Holocaust deniers, genocidal antisemitic terrorist groups and a litany of Jew-haters. This is the point of no return: Britain must stand up for its Jewish community against the racists in control of the Labour Party. To be silent is to condone. On 8th April at 2pm, the British public will take a national stand against antisemitism in London. Join us – please register for updates on the venue and speakers at antisemitism.org/jaccuse and use our Facebook event to invite friends.