Over two hundred signatories endorse letter to Nicola Sturgeon calling for clarity on whether Scottish Green ministers back International Definition of Antisemitism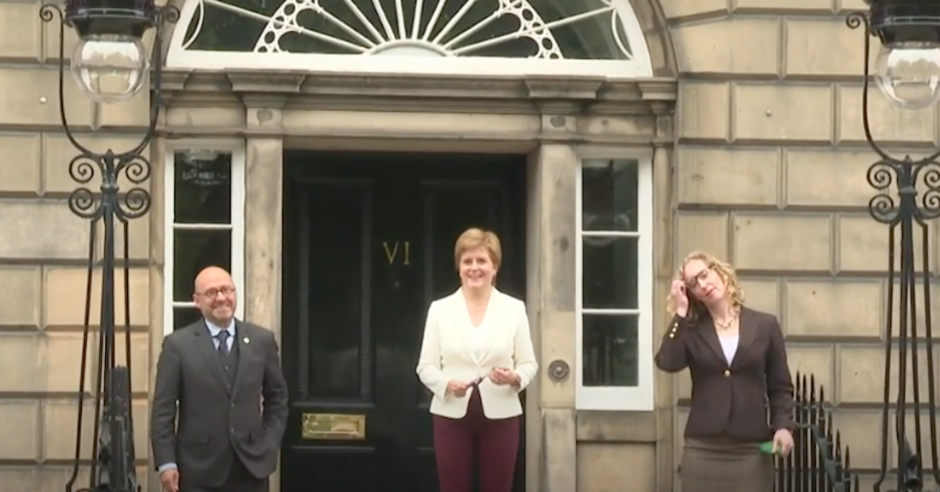 Over 200 Scots have signed a letter to First Minister Nicola Sturgeon in connection with the lack of clarity over whether the two Scottish Green ministers in her Government endorse the International Definition of Antisemitism or not.
Ms Sturgeon, who is the leader of the SNP, has repeatedly stated that all members of the Scottish Government must endorse the Definition as a prerequisite for being part of her devolved administration. However, it remains to be clarified whether or not Patrick Harvie and Lorna Slater of the Scottish Greens, which has yet to adopt the Definition but on whose support Ms Sturgeon's Government depends, support the Definition of not.
In response to these revelations, Sammy Stein, a founder member of the Scottish National Party's Friends for Peace in the Middle East and Chair of Glasgow Friends of Israel, wrote a letter to Ms Sturgeon which has so far received 213 signatures.
The letter reads: "I was disappointed that you did not provide a clear answer to the matter of the two Scottish Green ministers as, to the best of my knowledge, neither of them has signed up to the IHRA [international] Definition of Antisemitism. I would thank you on behalf of the Scottish Jewish community for continuing to support the IHRA Definition and your strong stance against antisemitism. You have also made your position abundantly clear by stating that 'I do speak for and am accountable for all the members of my Government, which is a signatory to the IHRA Definition of Antisemitism, and every minister before being appointed to my Government has to be clear that they sign up to and accept it. That includes the two Green Party members. It is my understanding however that with regards to your statement above, neither of the Green Party ministers has as yet signed up to the IHRA Definition despite the fact that they were invited by you to join the Government in August 2021. It would be helpful to know if this is correct and if it is, how is it possible that the two Green Party ministers were appointed to your Government BEFORE they signed up to the IHRA Definition.
"I would be grateful if you can advise the steps you plan to take in order to ensure that these two ministers comply with your guidance and how long it may be before you consider the appropriate steps to exclude them from your Government. I would suggest that this is a matter by which your commitment to continuing to actively support your stance against racism in general and antisemitism, in particular, will be judged and I do hope and expect that you will stay true to your publicly stated position."
Mr Stein said: "There appears to be a clear discrepancy between what Nicola Sturgeon says about combating antisemitism and waht she decides to do about it. I believe she is very sincere in her support for adopting the IHRA definition, but she is clearly concerned about upsetting the Greens and losing control of her majority in Parliament. The fact that so many people felt compelled to sign this letter shows the strength of feeling within the community and I hope she takes notice of this and resolves this matter."
Ms Sturgeon recently addressed a gathering of Scottish Jews, reiterating her Government's commitment to the Definition but coming under pressure over the position of the Scottish Greens.

Campaign Against Antisemitism advocates for zero tolerance of antisemitism in public life. To that end we monitor all political parties and strive to ensure that any cases of concern are properly addressed.