"Sanctimonious hypocrite" Corbyn told to "sort your own house out first" before calling out racism in football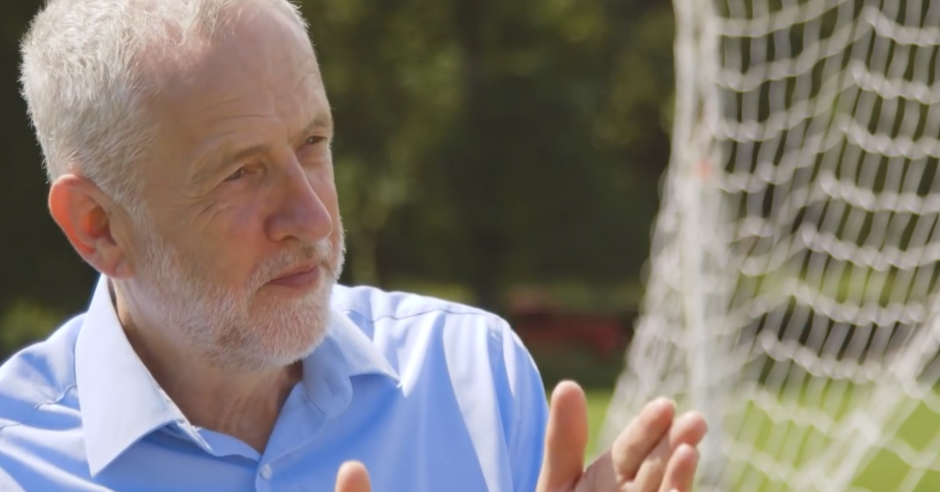 Labour leader Jeremy Corbyn has been accused of being a "sanctimonious hypocrite" after he called on UEFA to "do far more to tackle this kind of abuse". Mr Corbyn made the comments following England's match against Bulgaria on 14th October, which was interrupted twice as a far-right contingent of Bulgarian fans made Nazi salutes and chanted horrific racist abuse at minority English players.
Ian Austin MP, who quit the Labour Party over antisemitism and is an honorary patron of Campaign Against Antisemitism, called out Mr Corbyn for daring to demand action by others on racism while presiding over antisemitism in his own Party. Mr Austin said that "someone who has seen the Labour Party poisoned by racism" under Mr Corbyn was in "no place to say this", adding that Mr Corbyn should "sort your own house out first, you sanctimonious hypocrite."
In a similar display of hypocrisy last week, Mr Corbyn was pictured with fellow Labour Party frontbencher, Shadow Secretary of State for Foreign and Commonwealth Affairs, Emily Thornberry, at a Show Racism the Red Card (SRRC) panel at Arsenal. SRRC describes itself as an anti-racism educational charity and appears to focus on discrimination and hate towards Black and Asian communities in the UK. It does not appear to offer resources on antisemitism.
Campaign Against Antisemitism supports all anti-racism efforts, but regrets that SRRC chose to fete an antisemitic leader of an institutionally antisemitic party that is under investigation by the Equality and Human Rights Commission.
On 28th May, the Equality and Human Rights Commission launched a full statutory investigation following a formal referral and detailed legal representations from Campaign Against Antisemitism, which is the complainant.
In recent months, twelve MPs and three peers have resigned from the Labour Party over antisemitism, along with a large number of MEPs, councillors and members.
Over 55,000 people have now signed our petition denouncing Jeremy Corbyn as an antisemite and declaring him "unfit to hold any public office."