Senior member of JVL calls for Labour members to "resist" Sir Keir Starmer's efforts to address antisemitism in the Party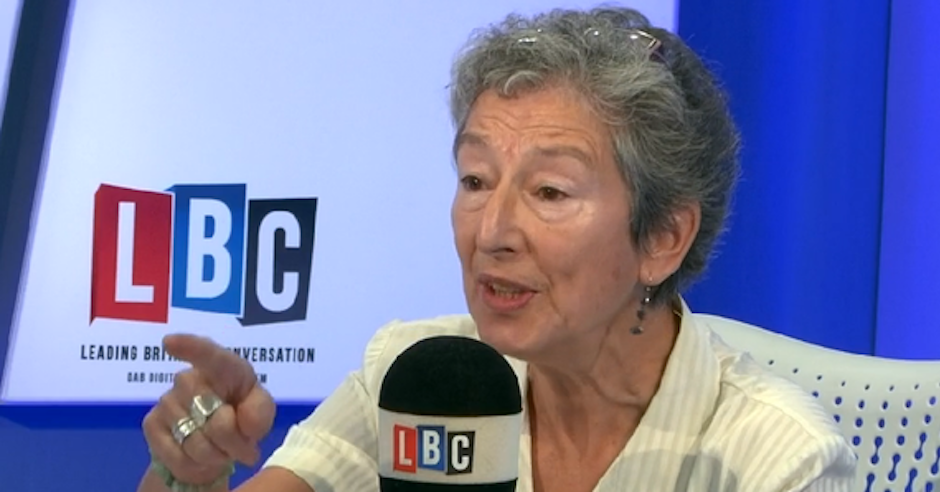 A senior member of Jewish Voice for Labour (JVL) has called for Labour members to "resist" Sir Keir Starmer's efforts to address antisemitism in the Party.
Naomi Wimborne-Idrissi, who serves as JVL's Media Officer and is also the Vice-Chair of Chingford and Woodford Green Labour Party, reportedly told an online meeting of Harrow and Brent Palestine Solidarity Campaign in late September: "In the past year we haven't just seen victory for the Zionist lobby, we've seen a close collaboration between the pro-Israel advocates and the entire political elite and establishment. We're talking about the interests of imperialism and colonialism worldwide, we're talking about the interest of the capitalist financial system — so we're up against it."
She went on to say that "we should be working to resist the imposition of the [International Definition of Antisemitism]…on councils."
Campaign Against Antisemitism has been among the those promoting the widespread adoption of the Definition, including among local councils.
She also protested a letter by Labour's General-Secretary warning Constituency Labour Parties against discussing certain legally or reputationally damaging issues, particularly relating to antisemitism. Ms Wimborne-Idrissi said: "it is now impossible to discuss the General Secretary's letter saying that we may not discuss those specific issues. This has to be resisted."
JVL is an antisemitism-denial group and sham Jewish representative organisation.
Campaign Against Antisemitism has consistently backed efforts by the Government to encourage widespread adoption of the Definition by local authorities, universities and public bodies. The UK was the first country in the world to adopt the Definition, something for which Campaign Against Antisemitism, Lord Eric Pickles and others worked hard over many meetings with officials at Downing Street.
On 28th May 2019, the Equality and Human Rights Commission launched a full statutory investigation into antisemitism in the Labour Party following a formal referral and detailed legal representations from Campaign Against Antisemitism, which is the complainant.
In the first release of its Antisemitism in Political Parties research, Campaign Against Antisemitism showed that Labour Party candidates for Parliament in the 2019 general election accounted for 82 percent of all incidents of antisemitic discourse by parliamentary candidates.
Campaign Against Antisemitism's Antisemitism Barometer 2019 showed that antisemitism on the far-left of British politics has surpassed that of the far-right.
Campaign Against Antisemitism advocates for zero tolerance of antisemitism in public life. To that end we monitor all political parties and strive to ensure that any cases of concern are properly addressed.