The emperor has no clothes: more hand-wringing and statements from the Shadow Cabinet will not count as action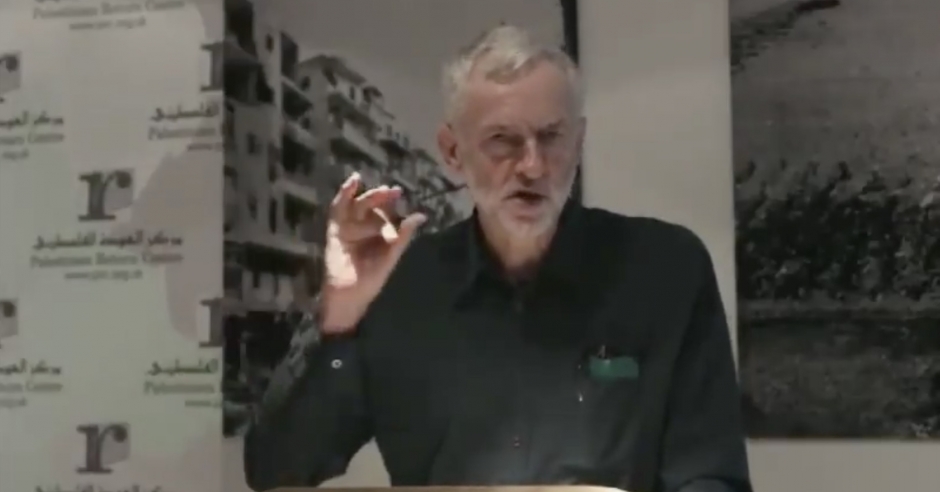 Tomorrow, Jeremy Corbyn's Shadow Cabinet will meet in "emergency" session, more than a week after the BBC's excellent Panorama documentary was broadcast into Britain's homes, telling the heartbreaking insiders' account of antisemitism in the Labour Party.
For those who have been paying close attention to the antisemitism crisis in Labour that has been unfolding since Mr Corbyn was elected to lead the Party four years ago, there were few new facts in the Panorama documentary. However, for the first time, a string of loyal Labour members at the very centre of the Party's disciplinary process, recounted the full detail of what they have seen: those controlling the levers of power within the Party have ridden roughshod over both the Party's own regulations and its beleaguered staff, to protect antisemites from proper disciplinary action.
Whilst the whistleblowers' account will have left viewers feeling deeply upset and enraged by the actions of the Party's leadership, the Party's response to the documentary was remorseless. The Party's leadership removed any doubt as to the sincerity of its introspection by circling its wagons: it immediately used legal threats, sackings and vitriol against those who have criticised it. Labour's lashing out has only served to underline that the once fiercely anti-racist Labour Party has now institutionalised its leader's racism.
Campaign Against Antisemitism has long held a clear position:
Jeremy Corbyn is an antisemite who is unfit to hold any public office;
Under his leadership, the Labour Party has become institutionally antisemitic;
A Corbyn-led government would pose an existential threat to British Jewry;
Labour's antisemitism crisis cannot be solved by those who created it; and
The Labour Party cannot be a force for good whilst it is in Jeremy Corbyn's grip.
We have been calling out the institutional nature of the Party's antisemitism, as well as the antisemitism of its leader, for years now. This culminated in the Equality and Human Rights Commission agreeing to open a full statutory investigation into unlawful antisemitism within the Party, at our request. However, the Panorama documentary, featuring the voices of young employees so plainly distressed by what they had experienced, laid bare for a mass audience how Mr Corbyn, and his allies and advisers, have interfered in disciplinary processes in order to keep antisemites within the Party.
Now, the entire viewing public knows what the Jewish community and many others have long claimed: from insider testimony, they have seen that the members, employees and officers of the Labour Party almost certainly have known for some time that Jeremy Corbyn is an antisemite, and that his Party is institutionally antisemitic. The collusion and torrent of denials that we now see convince nobody: they are nothing short of complicity in covering for an antisemite.
Finally it is clear for all to see: the emperor has no clothes.
As though awoken from a spell, some of the institutions within the orbit of the Party — such as Labour members of the House of the Lords, the GMB Union, staff at the membership department in Newcastle, and even some MPs — have responded to the documentary as one would have expected them to have done years ago: by vehemently calling out the attempts to aid antisemites within the Party and the ill-treatment of staff who were simply trying to do their jobs to prevent illegal discrimination. These actions — welcome though they are — are merely symbolic. The House of Lords, for example, cannot force change.
The stakes could not be higher. We scarcely need to use our imaginations to see how Britain might look for Jews were it governed by the same people and forces as those who have been governing the Labour Party since 2015. Why should we believe that civil servants and officials attempting to apply the law against antisemites would face a different fate than Labour staffers and officials who were sidelined, forced to take sick leave, disciplined, threatened with legal action, sacked or driven to suicidal thoughts because they dared to call out antisemitism? In this context, it is no surprise that a recent survey showed that 40% of British Jews would consider leaving this country in the event that Jeremy Corbyn was elected Prime Minister.
When the Shadow Cabinet meets tomorrow to engage yet again in a show of being seen to object to the racism that has overcome their Labour Party, if history is a guide, then nothing of significance will result. Political fig leaves might be applied, resolutions may be recommended to Party conference months hence, and worthy statements about speeding up processes issued, but the whole country now knows that the emperor is stark naked: Jeremy Corbyn is an antisemite, and his Party is infested with antisemitism. The hand-wringing and statements we have seen and heard so many times over the past four years do not count as meaningful action.