As Black Americans grieve, details emerge of terrorist's conspiracy-fuelled hatred of Black and Jewish communities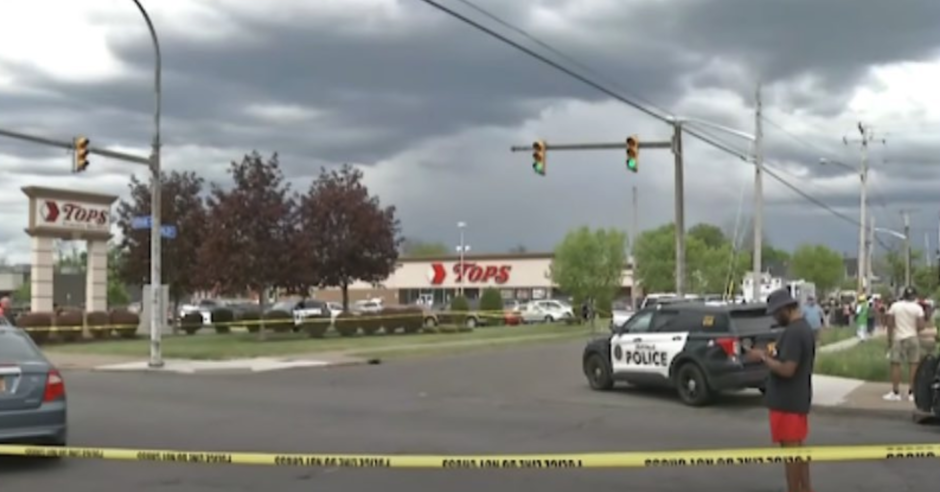 While America mourns for the ten people killed and three injured, eleven of whom were Black, reportedly at the hands of self-described "ethno-nationalist eco-fascist national socialist" Payton Gendron on 14th May, many have turned their attention to the shooter's 180-page-long manifesto.
The document details the alleged Buffalo supermarket killer's interest in what is known as the "Great Replacement Theory". This antisemitic far-right conspiracy theory claims that Jews are the secret masterminds behind a planned "invasion" of non-white immigrants into western countries with the aim of making white people a minority to further an insidious, but largely unclear, agenda.
The theory's origins are said to date back to early-20th century France, but it was formalised and popularised more recently, by the writer Renaud Camus in his 2011 essay "Le Grand Remplacement" ("The Great Replacement").
Over time, the theory was adopted by white supremacists who professed hatred for Jews and other non-whites, with one prominent example including those behind the August 2017 "Unite the Right" rally in Charlottesville, Virginia.
The theory has also influenced terrorist murderers like neo-Nazi terrorist Anders Breivik, Pittsburgh Tree of Life Synagogue shooter Robert Bowers, and Christchurch mosque shooter Brenton Tarrant, from whose manifesto the alleged Buffalo shooter's writings are reported to have borrowed heavily.
One Twitter user stated that Mr Gendron's manifesto included a "scientific"-style chart distinguishing between different types of supposedly Jewish faces based on animals and mythical creatures, including hawks, trolls, goblins, demons, "nightmare" creatures and rats. It is illustrated with famous faces, including former Labour Party MP Luciana Berger, actor Ron Perlman, billionaire financier and activist George Soros, and philosopher Max Horkheimer, whose writings often feature in far-right conspiracy theories about "cultural Marxism".
The gunman apparently explained that, although the primary problem in the United States is supposed Jewish influence, he chose to attack immigrants and Black people to stop them from having any more impact on the country.
Campaign Against Antisemitism has expanded our coverage of antisemitism worldwide. Please contact us if you would like to share feedback or volunteer to assist with this project.