CAA joins sceptics in calling out Sky HISTORY after it insists tattoos on face of The Chop contestant are not Nazi symbols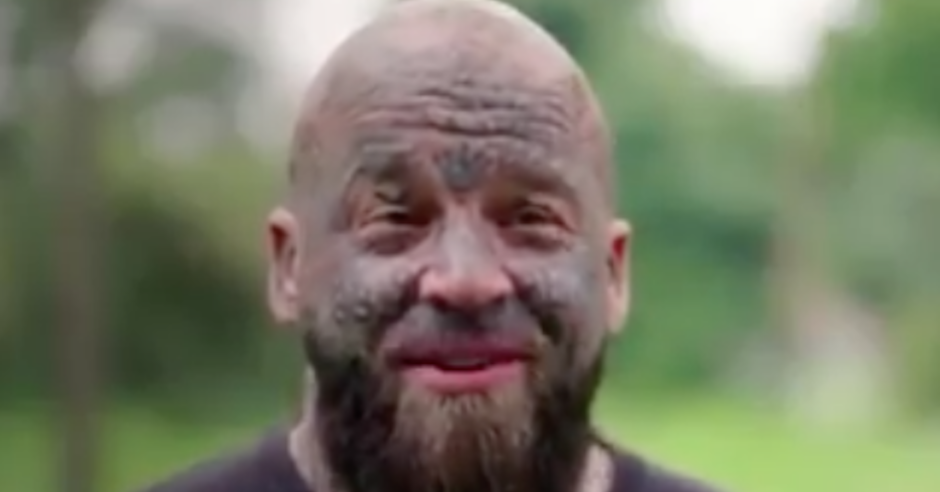 Sky has insisted that the tattoos on the face of a contestant on its woodcutting show, The Chop, are not Nazi symbols.
Despite pushback by sceptics, Sky HISTORY has defended its choice of contestant on the show, which is hosted by Lee Mack.
The contestant, Darren, is introduced by Sky HISTORY in a video on Twitter with the caption: "Meet the Woodman, the Bloke-With-All-The-Tattoos or Darren as we like to call him. #TheChop."
The contestant is covered in tattoos, including on his face, where one tattoo reads "88", a popular number in neo-Nazi numerology that denotes the phrase "Heil Hitler", since 'H' is the eighth letter of the alphabet.
In response to criticism, Sky HISTORY has claimed that "Darren's tattoos denote significant events in his life and have no political or ideological meaning whatsoever. Amongst the various numerical tattoos on his body, 1988 is the year of his father's death."
According to one journalist, however, the contestant's father was on the electoral role until 2011, indicating that he did not in fact die in 1988.
Other tattooed numbers include 23/16, denoted White Supremacy, 18 for Adolf Hitler, and 1488, another white supremacist figure.
Sky HISTORY went on to say: "The production team carried out extensive background checks on all the woodworkers taking part in the show, that confirmed Darren has no affiliations or links to racist groups, views or comments. Sky HISTORY is intolerant of racism and all forms of hatred and any use of symbols or numbers is entirely incidental and not meant to cause harm or offence."
A spokesperson for Campaign Against Antisemitism said: "Sky HISTORY has made a terrible mistake by including in 'The Chop' an individual adorned with what appear to be neo-Nazi tattoos without providing serious evidence to show that the tattoos mean something other than how they appear. These tattoos will be plainly visible to viewers on the show, including younger viewers, which is unacceptable. If Sky HISTORY is indeed 'intolerant of racism' as it claims, then it must urgently provide a credible clarification or remove the contestant from the programme."