Cloned children's game, Club Penguin Rewritten, becomes hotbed of antisemitic abuse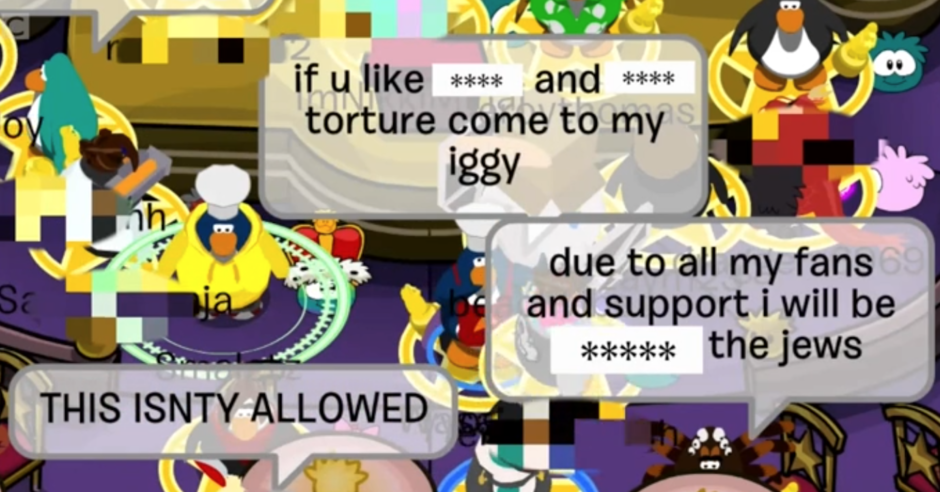 Three people have been arrested over their alleged involvement in an unofficial version of the Disney game Club Penguin, after users were said to be exchanging messages full of antisemitic abuse.
City of London police say that they detained the trio for alleged copyright offences in connection with their role in running 'Club Penguin Rewritten'. The suspects have been released on bail.
The arrests come two years after the BBC launched an investigation into another unauthorised clone of the popular children's game, where users also exchanged antisemitic material.
The original, authorised Club Penguin was launched in 2005 as one of the first social networks aimed at children. During the peak of its popularity, the Disney platform had over 200 million users. Anybody was free to join, but content filters and human moderators prevented any inappropriate material from being shared.
Disney closed the website in 2017, after which unofficial fan-operated clones were launched using stolen or copied source code. Such clones became increasingly popular during pandemic lockdowns.
In a BBC video explaining the earlier scandal, users were shown writing things like "due to all my fans and support I will be ***** the jews [sic]".
Detective Constable Daryl Fryatt, from the Police Intellectual Property Crime Unit (PIPCU) at City of London Police, confirmed the seizure of the site and arrests. He said: "Following a complaint under copyright law, PIPCU have seized a gaming website as part of an ongoing investigation into the site. Three people were arrested on 12th April on suspicion of distributing materials infringing copyright, and searches were carried out."
Campaign Against Antisemitism has long called for tougher regulations on social media sites and that social networks proactively search for and remove hate speech from their platforms.
Image credit: YouTube screenshot