Conservative MP Suella Braverman refuses to back down over use of "cultural Marxism" trope borrowed from Neo-Nazi propaganda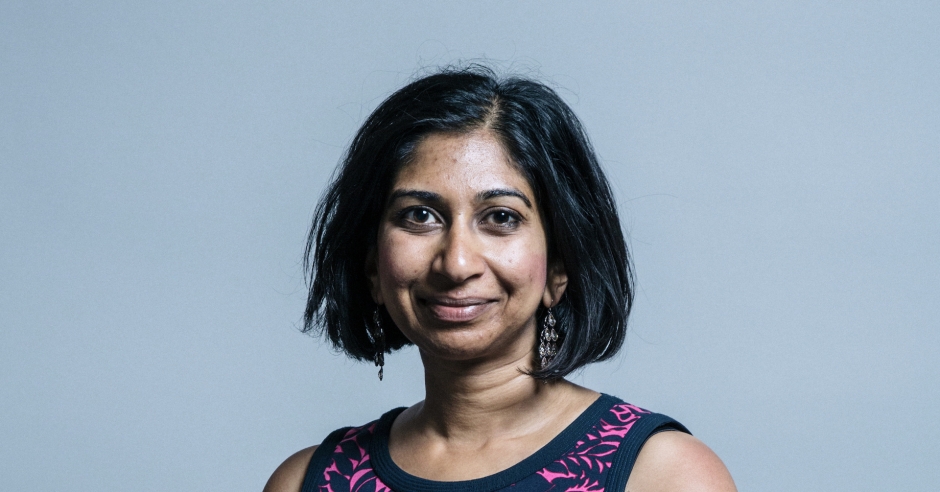 Conservative MP Suella Braverman has refused to apologise or revise her language after using the term "cultural Marxism" in a meeting of the Bruges Group, a right-wing think tank in Westminster.
Ms Braverman reportedly said that "As Conservatives, we are engaged in a battle against cultural Marxism." She was criticising what she considers to be a rising tide of censorship.
'Cultural Marxism' is a term derived from Neo-Nazi propaganda, referring to a conspiracy theory that Marxist scholars from the Frankfurt school in Weimar Germany had devised a manipulative programme of progressive politics, particularly sexual liberty and the spreading of communism, with the intent to undermine the West as part of a nefarious Jewish plot. In recent years, it has found renewed popularity within the far and alt right, and is commonly recognised to be a buzzword for antisemitic theories and beliefs.
A member of the audience is reported to have challenged her immediately after she made her comments, drawing to her attention that the antisemitic trope is one she shares with Anders Breivik, the far-right terrorist who murdered 77 people in two attacks in Norway in 2011. The MP for Fareham was however unapologetic, insisting during the question and answer section of her speech that she believes: "we are in a battle against a cultural Marxism, as I said."
She added: "We have culture evolving from the far-left which has allowed the snuffing out of freedom of speech, freedom of thought. No one can get offended any more, we are living in a culture where we are putting everyone in cotton wool, a risk-averse mentality is now taking over. And that instinct for freedom, for risk-taking, for making mistakes, for innovation, for creativity, is being killed. And it's absolutely damaging for our spirit as British people, and our genius, whether it's for innovation and science, or culture and civilisation; whether it's for statecraft. I'm very aware of that ongoing creep of cultural Marxism which has come from Jeremy Corbyn."
Campaign Against Antisemitism condemns Ms Braverman's unapologetic use of this phrase. Far from censoring Ms Braverman, we simply ask that she conduct her debates without knowingly borrowing terminology from neo-Nazi propaganda.