John Ware wins first stage of libel case against JVL's Naomi Wimborne-Idrissi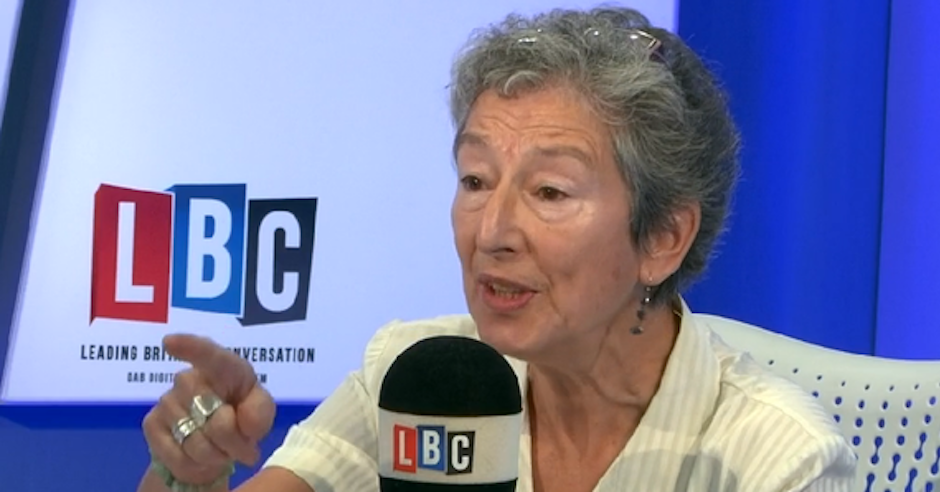 John Ware, the maker of the BBC Panorama documentary "Is Labour Antisemitic", has won the first stage of his libel lawsuit against two members of the antisemitism-denial group and sham Jewish representative organisation, Jewish Voice for Labour (JVL).
The libel action concerns comments made by Naomi Wimborne-Idrissi, one of the group's founders and its Media Officer, on Jeremy Vine's BBC Radio 2 show, in which she claimed that Mr Ware allegedly had a "terrible record of Islamophobia, far-right politics" and that the BBC had in the past had to "apologise" for his journalism and discipline him.
The claims were then repeated on the JVL website, and JVL's Web Officer, Richard Kuper, is also a defendant. Mr Kuper is the founder of Pluto Press, which was previously the publishing arm of the International Socialists, now known as the Socialist Workers Party.
Mr Ware denies the claims made by Ms Wimborne-Idrissi.
The programme, which was televised in July 2019, showed former Labour Party employees speaking out publicly to reveal Jeremy Corbyn's personal meddling in disciplinary cases relating to antisemitism. The programme explained how senior Labour Party staffers, some of whom Campaign Against Antisemitism has known for years, used to run Labour's disciplinary process independently, but soon after Mr Corbyn's election as Party leader found themselves contending with his most senior aides, who were brazen in their efforts to subvert due process. During the programme Labour's press team made claims that the staffers featured had political axes to grind and lacked credibility, and the whistleblowers and Mr Ware commenced libel proceedings against the Labour Party.
At a preliminary hearing to determine the ordinary meaning of Ms Wimborne- Idrissi's words, she argued that they were just "honest opinion." However, Mrs Justice Steyn ruled that reasonable listeners would have understood the comments as statements of fact, namely that Mr Ware had "engaged in Islamophobia and extreme, far right politics, as a consequence of which the BBC has had to apologise for his conduct," and that there were "reasonable grounds to suspect" that Mr Ware "has an extensive record of Islamophobia and of involvement in extreme, far'right politics."
Mr Ware has observed that he has never been disciplined on any matter by the BBC, has no "record of Islamophobia" and has never promoted "extreme far-right politics". Following this ruling, Ms Wimborne-Idrissi will have to prove that these assertions of fact are true, which is a higher threshold than showing that they are mere honest opinions.
Mr Ware said: "I'm pleased to have prevailed at this first stage of the proceedings and look forward to clearing my name from these very hurtful and false allegations that they have made against me. They need to understand that there's a high price to pay if you go around making false claims. The accusations that I am an 'Islamophobe, racist and engaged in far-right politics' are grossly offensive. The Court will decide whether they are lies."
Mr Ware's cases have been brought by Mark Lewis, a highly esteemed media lawyer who is also an honorary patron of Campaign Against Antisemitism.
Mr Lewis said that "the case will now fight on to trial so that John can prove that these allegations were completely baseless. It's one thing to hold a different opinion but you can't have different facts."
Several weeks ago, Ms Wimborne-Idrissi was reportedly removed from Chingford and Woodford Green Constituency Labour Party's executive committee.
Mr Ware is also reportedly suing the editor of the Press Gang blog, Paddy French, over claims made by Mr French that the Panorama documentary "bent the truth to breaking point" and that Mr Ware was a "rogue reporter." Last February, Mr Ware won the first stage of that libel action as well, leaving Mr French having to defend his statements as assertions of fact.
Previously, in explaining why he was commencing these libel lawsuits, Mr Ware said: "It was an unwritten code amongst we journalists that we don't sue because free speech is sacrosanct, but the world has changed thanks to social media. You either accept and shrug your shoulders when people call you a liar and say you fabricated evidence and deliberately promoted falsehoods – as the Labour Party did – or you decide to do something about it. So I decided to do something about it."
On 28th May 2019, the Equality and Human Rights Commission launched a full statutory investigation into antisemitism in the Labour Party following a formal referral and detailed legal representations from Campaign Against Antisemitism, which is the complainant.
Campaign Against Antisemitism's Antisemitism Barometer 2019 showed that antisemitism on the far-left of British politics has surpassed that of the far-right.
Campaign Against Antisemitism advocates for zero tolerance of antisemitism in public life. To that end we monitor all political parties and strive to ensure that any cases of concern are properly addressed.