Labour MP Bridget Phillipson says she felt "compromised" by staying in the party despite antisemitism, yet incidents of Jew-baiting among Labour activists continue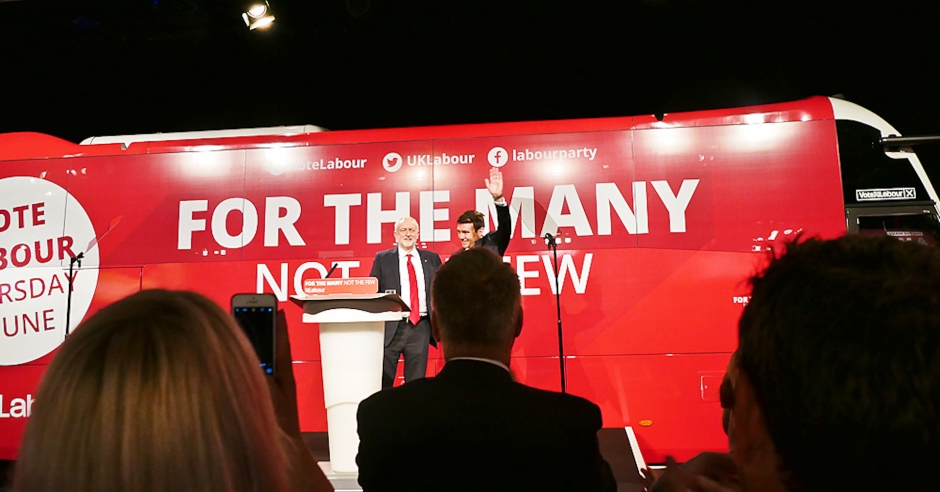 A Labour MP has described the Party's antisemitism scandal as a "terrible stain" and admitted that it made her "feel compromised in staying at times".
Bridget Phillipson, the MP for Houghton and Sunderland South, disclosed to the The House magazine that "it was very difficult and it's a source of immense regret to me that people like Luciana [Berger] were effectively forced out of the Labour Party."
However, she believed that "I needed along with many other people to be a part of making the change," and indeed that "massive change" in the Party is needed.
Her comments come as incidents of Jew-baiting in the Party continue.
Labour International, a group comprising the Party's overseas members, has published a report titled "General Election Part Two: Why didn't we win?", which revealed that "Many of us believe that the row about antisemitism has been stoked by the government of Israel and its helpers in the UK." The report was drafted by the secretary of the 3,500-strong group, and it claimed that Israel sought to "prevent the election of a Labour government that will recognise a Palestinian state." It also added that officials from leading Jewish organisations who met with Labour leader Jeremy Corbyn in 2018 "had links to the Conservative Party."
A co-chair of Labour International was involved in a Facebook group reportedly set up in order to assist Party members subject to internal disciplinary investigations, including over antisemitism, and he has previously claimed that "Antisemitism accusations are a sideshow, a convenient weapon being used on behalf of the Right in British society to derail Corbyn and his supporters."
Meanwhile, a rally in support of Labour leadership hopeful Rebecca Long-Bailey saw a member of the Unite union  accuse the candidate of "cuddling up to…the Chief Rabbi, a well-known Tory." In the audience were Gordon Nardell QC, a failed election candidate who previously served as Labour's first general counsel, brought in to oversee its disciplinary procedures on antisemitism, a post which he left after a year; and Claudia Webb, who has defended Ken Livingstone and and was the Chair of the Labour Party's Disciplinary Panel. RIchard Burgon, the pro-Corbyn MP who is running for the deputy leadership of the Party, had not yet arrived to the meeting.
The comment was greeted with applause from the audience, although two attendees stood up and called the speaker an antisemite, while the chair instructed an official to have his microphone removed.
Elsewhere, in Ilford South, a motion was reportedly carried declaring that there was "no antisemitism in the Labour Party" and attacking the Board of Deputies of British Jews as a "Tory organisation" that was "illegally interfering in the Labour leadership contest." Activists who spoke against the motion were apparently labelled "agents of a foreign power". Attacks on the Board of Deputies have gained steam on Twitter as well.
Campaign Against Antisemitism predicted that Labour's election defeat would elicit anti-Jewish scapegoating by Party activists and has urged the Jewish community to remain vigilant.
On 28th May 2019, the Equality and Human Rights Commission launched a full statutory investigation into antisemitism in the Labour Party following a formal referral and detailed legal representations from Campaign Against Antisemitism, which is the complainant.
Campaign Against Antisemitism's Antisemitism Barometer 2019 showed that antisemitism on the far-left of British politics has surpassed that of the far-right.