Man who stuck antisemitic stickers to Cambridge synagogue sentenced to two weeks of community work and two weeks of rehabilitation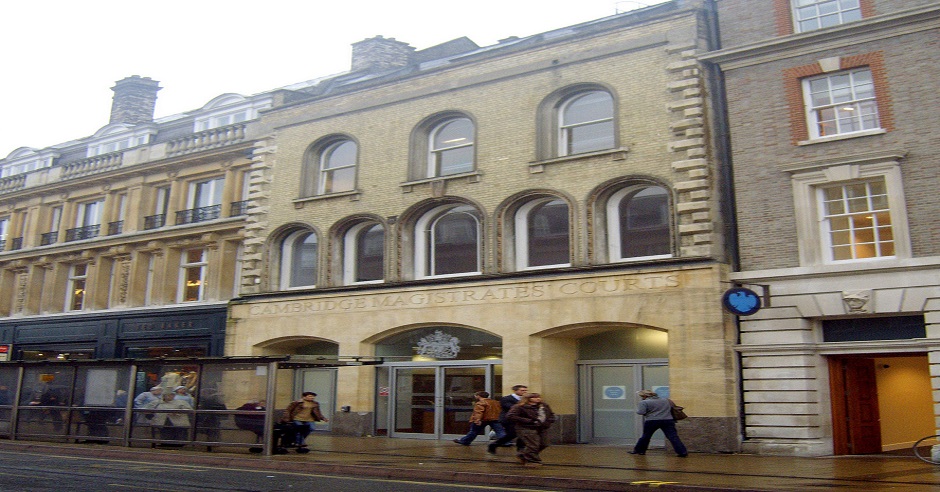 Kristian Omilian, 30, has been sentenced to a 12-month community order for sticking antisemitic stickers on a synagogue in Auckland Road, Cambridge. He was caught on CCTV in November 2016.
On 9th February, he pleaded guilty to a racially and religiously aggravated public order offence. He was handed a restraining order at Cambridge Magistrates' Court which prevents him from stepping within 100 yards of the synagogues in Thompsons Lane and Auckland Road and he must participate in up to 15 days of rehabilitation activity and undertake 120 hours of unpaid work.
This comes in the wake of other antisemitic incidents at the University of Cambridge in the last few months. Earlier this month, up to 30 antisemitic leaflets which supported claims made by convicted Holocaust denier David Irving, were pinned to cars parked on Sidgwick Avenue. Two swastikas had been drawn on a map on Jesus Green and antisemitic posters were placed in Christ's College. In November last year, three Jewish students were assaulted in an antisemitic attack but the university refused to reveal the outcome of its investigations to the victims. In a statement, Professor Sir Leszek Borysiewicz, the Vice-Chancellor of the university, said: "The recent commemoration of International Holocaust Remembrance Day should remind us all of the horrors of racism and all acts of hatred and aggression against any religious or racial group. I strongly condemn the distribution of Holocaust denial leaflets across the University and elsewhere."