CAA hails "positive start" as Ivors Academy resolves to establish Ethics Committee to review past awards following our call for Wiley's 2019 Ivors Inspiration Award to be rescinded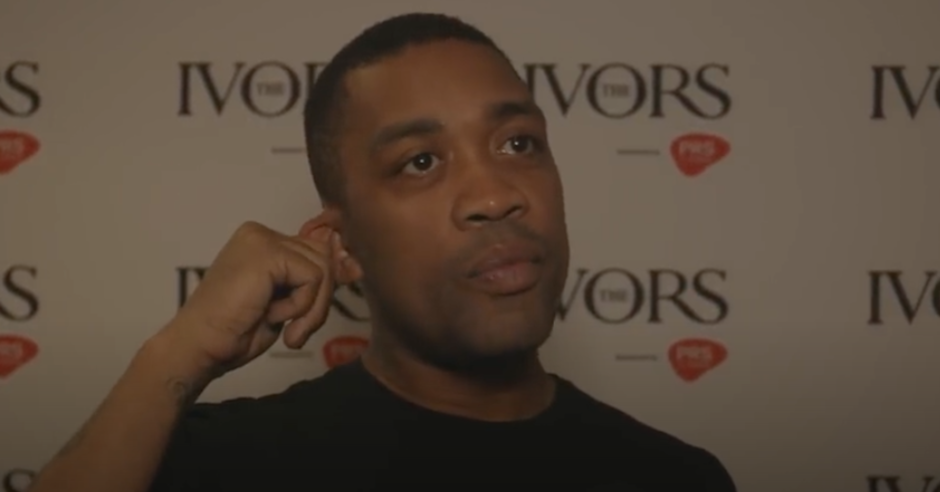 Campaign Against Antisemitism has welcomed as a "positive start" the Ivors Academy's announcement that it shall be establishing an Ethics Committee to review past awards, after we called on the professional association for music creators to rescind Wiley's 2019 Ivors Inspiration Award following the grime artist's antisemitic rampage on social media.
Joe Glasman, an award-winning composer, Ivors member and former Ivors award panellist, as well as a senior volunteer at Campaign Against Antisemitism, initiated contact with Ivors last week, noting that Wiley had "spent the last several days on an antisemitic tirade" and wrote that it would be "untenable for an individual who holds such horrific antisemitic views to continue to be held up as worthy of such an award by the Academy, an honour bestowed specifically upon those whom the Academy considers to be inspirational role models for composers and young artists."
Mr Glasman went on to note that the Academy is "rightly dedicated to diversity, equality and inclusivity" but that this means that the Academy "must be a safe space for all minorities, and that includes Jews."
Following correspondence with Campaign Against Antisemitism over the past week and after its AGM today, Ivors has now released a statement announcing that "any statements of discrimination and intolerance made by Academy members or award winners affects us all, not just those who are targeted for prejudice or abuse. We adopt a generous and supportive outlook, fostering collaboration and growth, not division and hate. These are values our members must sign up to on joining our membership; they are also expectations we should have of our award winners in future. […]
"When we recognise individuals in our awards, we are giving them a high honour that comes with responsibilities for the recipient and for the Academy. We wish to codify these obligations going forward and are today announcing the establishment of an Ethics Committee which will review our award decisions in future, and carefully revisit how others have been treated in the past. Part of their work will be to review our current members' codes of conduct and put in place an ethics framework to govern the giving and rescinding of honours and awards. We can only achieve consistency if we first establish solid guidelines that ensure an objective and robust approach. We intend to have the Ethics Committee formed and giving us guidance by November this year when the entries for next year's awards begin to be received.
"We have needed a framework for some time, but this is now made more urgent following the antisemitic comments made by Wiley last month. Wiley is not the first musician to make abhorrent comments or behave in a way that is counter to the Academy's values. But as a recent recipient of The Ivors Inspiration Award, for his work establishing UK Grime, the Academy has needed to be clear that his antisemitic views were not known at the time we gave him this award. And these views should not be an inspiration to anyone."
The Ivors Academy has asked Campaign Against Antisemtisim to advise the new Ethics Committee and provide input to the new code of conduct.
Joe Glasman, an award-winning composer, Ivors member, former Ivors award panellist and senior volunteer at Campaign Against Antisemitism said: "We welcome the statement from the Ivors Academy today that Wiley's views 'should not be an inspiration to anyone' alongside its original unequivocal condemnation of his comments. Whilst I regret that the Academy does not currently have the structures in place to immediately rescind Wiley's award and membership, I welcome its commitment to establishing an Ethics Committee in order to be able to do so, and accept the Academy's invitation to contribute to its work. I applaud this positive start and look forward to the new Ethics Committee acting swiftly to rescind Wiley's award."
Following Wiley's antisemitic rant, 700 musicians and members of the music industry signed a letter decrying racism.
Campaign Against Antisemitism has called for Wiley to prosecuted and for his MBE to be revoked. The Cabinet Office has confirmed to us that it has opened a case.
We have also launched two petitions: one calling for racists like Wiley to be stripped of their MBEs, which can be signed here, and the other calling for the Government to bring forward Online Harms Bill this year, which can be signed here.