National Action sentences show importance of seemingly low-level warning signs like racist stickers on university campuses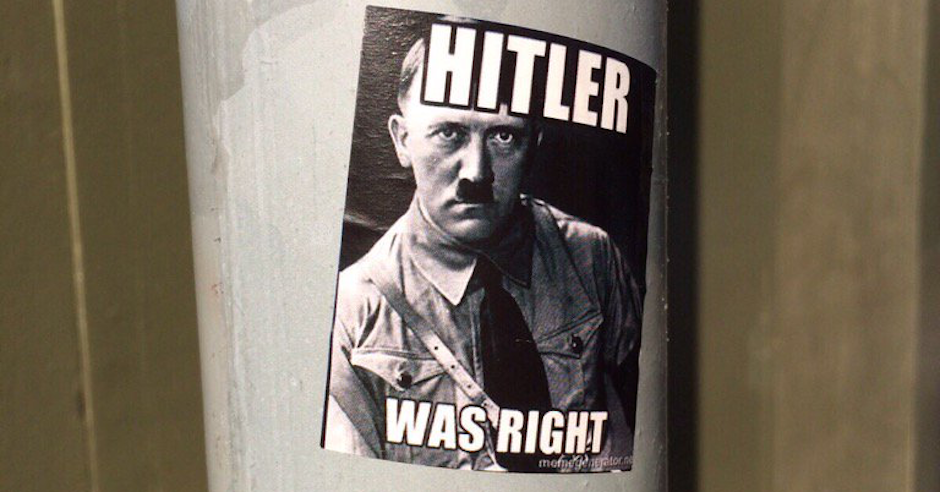 The sentences given to four members of the proscribed terrorist organisation National Action this week serve as a reminder of the importance of highlighting and combatting low-level warning signs such as racist stickers on university campuses.
While media attention has focused on Alice 'Miss Hitler' Cutter, two of the other offenders were both involved in stickering operations for the group.
Garry Jack, 24, was, according to the judgment of the court, a "dedicated member" of National Action and was "wholly committed to their ideology". In July 2016 he was apparently involved in "placing inflammatory and racist stickers on the grounds of Aston University" before participating in numerous National Action demonstrations and meetings. Mr Jack "continued to express violent and revolutionary views" after the ban on National Action and attempted to recruit a friend.
In April 2017 Mr Jack was arrested for stirring up racial hatred in connection with the Aston University stickering, but continued his recruitment efforts.
Mr Jack reportedly self-identifies as a Nazi and was given four-and-a-half years in prison
Another of the offenders, Connor Scothern, who is nineteen, was "enthusiastic and wholly committed" to National Action. He was not recruited to the organisation but rather "sought out this group and then engaged enthusiastically with their agenda".
In February 2017, Mr Scothern purchased 1,000 stickers featuring the likeness of Adolf Hitler and proclaiming "National Socialism. The final solution". He placed many of these stickers in his local area, and in September 2017 hung a neo-Nazi banner from the side of a car park in Nottingham, his hometown. He sent an image of the banner to the website of NS131, which, the judgment noted, was later proscribed as being an alias of National Action. Mr Scothern reportedly had driven himself "into poverty buying stickers and travelling to socials" of the group's members.
Mr Scothern, who was apparently a practicing Muslim and activist with the extremist anti-fascist group, Antifa, before joining National Action, was given a sentence of eighteen months in prison.
Campaign Against Antisemitism has monitored and reported on far-right stickering operations, including on university campuses, for a long time, including by the new far-right Hundred Handers group. We continue to call on the authorities to take action against these seemingly low-level incidents, including because they are gateways into more heinous and dangerous activity.