Anti-mask protests in Vancouver linked to Holocaust denial and antisemitism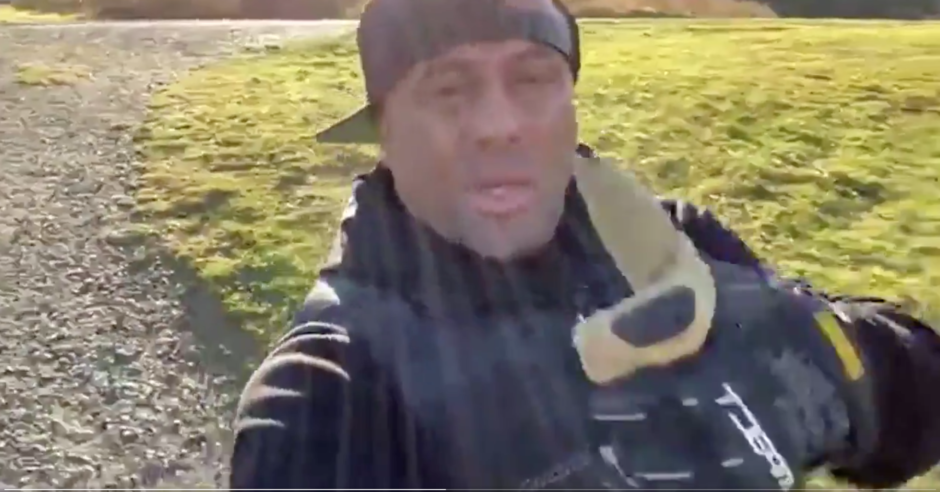 Antisemitism and Holocaust denial has become a regular feature of anti-lockdown protests in the Canadian West Coast city of Vancouver.
An anti-mask Twitter feed recently posted a video of prominent local anti-lockdown activist Marco Pietro denying the use of gas chambers in the Holocaust and claiming that the number of Jews murdered had been inflated, while a speaker at a recent rally referred to the Jews as "Satanic, Talmudic" people. Mr Pietro also organised a previous rally in Vancouver in May.
An earlier video shows Mr Pietro alleging that "a bunch of Zionist Jews" were responsible for "setting up" the Nazi leader and claiming that Mein Kampf did not contain "one racist dictate or anything of the sort"
"Oh, I'm a Holocaust disbeliever," Mr Pietro boasted on the video. "You're f**kin' right I am."
He then stated that he had done "the research" before claiming that the Holocaust never happened and that there were no gas chambers and accusing Holocaust survivors of having made "millions of dollars" by lying about their ordeal.
Campaign Against Antisemitism has expanded our coverage of antisemitism worldwide. Please contact us if you would like to share feedback or volunteer to assist with this project.