CAA praises UK and Australia for principled vote against hypocritical UN resolution that pretends to condemn racism while endorsing antisemitic Durban process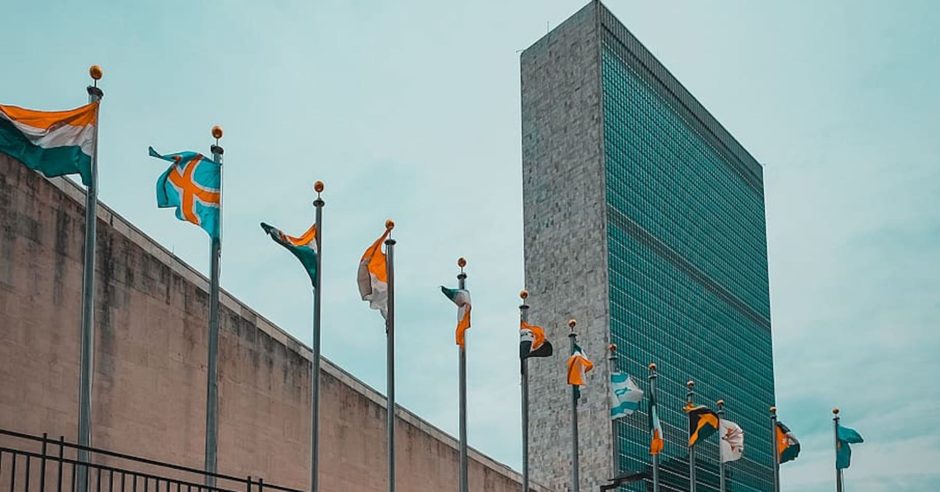 The UK and Australia have jointly repudiated a resolution at the United Nations Human Rights Council that pretended to condemn racism while endorsing the antisemitic Durban process.
The UK's Permanent Representative in Geneva, Simon Manley, issued a Joint Statement on the Resolution Calling for Action Against Racial Discrimination, Xenophobia and Related Intolerance on behalf of both nations, in which he reiterated the UK and Australia's "commitment to combating all forms of racism, racial discrimination and xenophobia and related intolerance whether that be at home or abroad." He further insisted that the two allies are "committed to engaging on UN resolutions which consider how to eliminate racial discrimination."
However, Mr Manely went on to declare that the UK and Australia "do not agree with the multiple references to the Durban Conference [in the resolution], given the historic concerns over antisemitism."
Mr Manley was referring to the Durban conferences, while, while presented under the guise of combatting racism, have previously provided a stage for antisemitic hate speech and actions. At the original 2001 conference in the South African city, there were attempts to equate Zionism with racism, in an echo of the United Nations' darkest period. Subsequent review conferences in the Durban series have included the distribution of the notorious antisemitic propaganda, The Protocols of the Elders of Zion, an early twentieth-century forgery long used to incite mob violence against Jews, as well as then-Iranian President Mahmoud Ahmadinejad referring to the Holocaust as "ambiguous and dubious."
Mr Manley observed that "the UK and Australia did not attend the recent 20th anniversary commemorative event for the Third World Conference Against Racism. There were reportedly nearly 40 states who, like us, made the decision not take part."
He said that the two Western nations "cannot accept the references [in the resolution] to the Durban Review Conference or the positive language welcoming the recent commemorative event in New York."
He urged the Council to consider "why so many states stayed away and how we can move forward," and declared that "racism should be tackled in all its forms and, regrettably, for far too long, the UN has downplayed the scourge of antisemitism. This must end. The UK is clear that we will not attend future iterations of the Durban Conference while concerns over antisemitism remain."
He ended by calling for a vote on the resolution so that the UK and Australia could vote against it.
Foreign Secretary Liz Truss reiterated on Twitter that "The UK is committed to tackling antisemitism and racism around the world," rightly observing that the UK and Australia's stance on this resolution is entirely consistent with that commitment.
A spokesperson for Campaign Against Antisemitism said: "We welcome this joint statement by the Governments of the UK and Australia that calls out the UN Human Rights Council's hypocrisy, claiming to fight racism on the one hand while endorsing antisemitism on the other. No fight against racism can succeed if it ignores, marginalises or enables racism against Jewish people. It is time that the UN and its institutions learned that."