Dominic Raab's meeting with antisemitic Malaysian Prime Minister is impossible to justify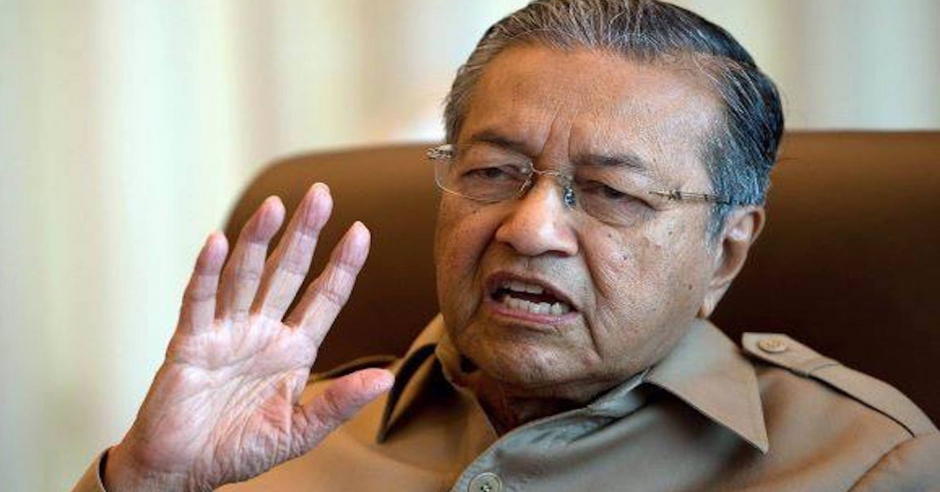 Dominic Raab has controversially met with the antisemitic Prime Minister of Malaysia, Mahamad Mahathir.
The Foreign Secretary met with Dr Mohamad yesterday during a trip to the region to bolster economic ties.
Dr Mohamad has a long history of making appallingly antisemitic comments.
In his 1970 book The Makay Dilemma, he wrote that: "The Jews are not merely hook-nosed, but understand money instinctively." In 2012, he wrote on his personal blog that: "Jews rule this world by proxy." He also notoriously boasted that: "I am glad to be labeled antisemitic…How can I be otherwise, when the Jews who so often talk of the horrors they suffered during the Holocaust show the same Nazi cruelty and hard-heartedness towards not just their enemies but even towards their allies should any try to stop the senseless killing of their Palestinian enemies."
Speaking at the Oxford Union recently, Dr Mohamad was challenged about his comments about Jews, and he responded that: "We talk about freedom of speech, but yet you cannot say anything against Israel, against the Jews, why is that so? If we are free to say what we like, we can say something that is regarded as antisemitic by the Jews, that is their right, to hold such an opinion of me. It is my right to tell them, also, that they have been doing a lot of wrong things."
Gideon Falter, the Chief Executive of Campaign Against Antisemitism, said: "Dominic Raab's decision to meet with Malaysian Prime Minister Mahathir Mohamad, a vile antisemite, belittles our country and his august office and will be impossible to justify to the Jewish community. No policy goal is worth the price of fraternising with an avowed racist."