Jeremy Corbyn remorseless after slur about British "Zionists"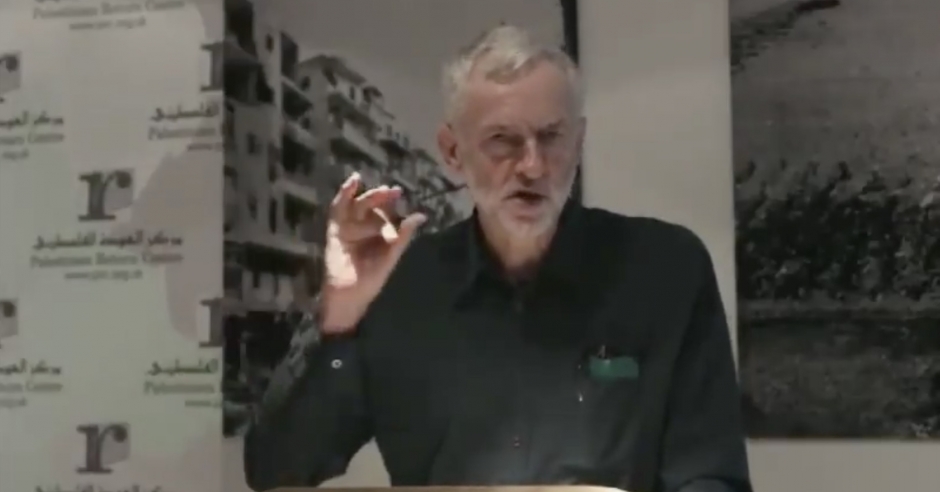 Jeremy Corbyn has refused to apologise for comments about British "Zionists" that have widely been condemned as a euphemistic reference to Jews.
Mr Corbyn made the remarks in a speech in 2013 while still a backbench MP. In his speech, Mr Corbyn praised an address he had recently heard in Parliament and added that the address "was dutifully recorded by the, thankfully silent, Zionists who were in the audience on that occasion, and then came up and berated [the speaker] afterwards for what he had said." Mr Corbyn went on to explain: "They clearly have two problems. One is that they don't want to study history, and secondly, having lived in this country for a very long time, probably all their lives, don't understand English irony either."
Luciana Berger, a Jewish Labour MP, tweeted in response: "The video released today of the leader of @UKLabour making inexcusable comments – defended by a party spokesman – makes me as a proud British Jew feel unwelcome in my own party. I've lived in Britain all my life and I don't need any lessons in history/irony."
Labour MP Mike Gapes declared his "total solidarity" with Ms. Berger and said he was "sickened by the racism and antisemitism at the top of our party".
The video is the latest in a string of revelations about Mr Corbyn's appalling past comments, acts and associations that raise serious questions about his judgment and attitude toward Jews and antisemitism.