Jewish Wimbledon champion and campaigner against antisemitism Angela Buxton has died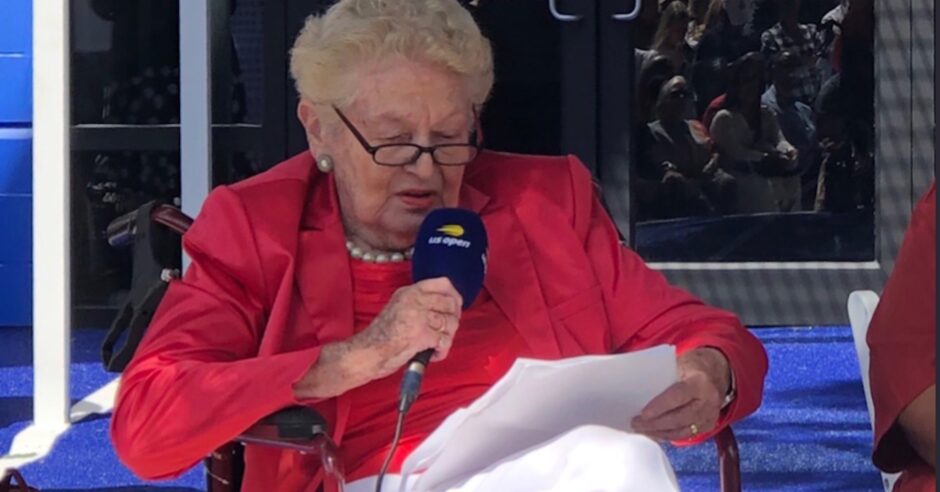 The former Wimbledon champion and campaigner against antisemitism, Angela Buxton, has died, just shy of her 86th birthday.
Ms Buxton, whose grandparents had immigrated to the UK from Russia, was born to a Jewish family in Liverpool and began playing tennis early, eventually winning the women's singles title at the 1953 Maccabiah Games and placing runner-up in the 1956 women's final at Wimbledon. But in the same year, she momentously won the women's doubles title at both the French Open and Wimbledon championship with her black American playing partner, Althea Gibson.
Both made great strides together for their communities in the sport, and Buxton was inducted into the Black Tennis Hall of Fame in 2015, thanks to her partnership and friendship with Gibson.
A year later Ms Buxton was forced to retire due to a hand injury.
Ms Buxton was denied admission to the All England Club, where the Wimbledon Championships is played, even though the Club traditionally awards Wimbledon winners with a lifetime membership. She claimed the refusal was due to antisemitism. She reportedly continued to apply every year for 64 years. (The Club reportedly denied the accusation.)
She said to The Sunday Times last year: "It's an unfortunate example of how the British really treat Jews in this country. This sort of thing exacerbates the feeling towards Jews. It's perfectly ridiculous, it's laughable. It speaks volumes."
She also revealed other experiences with antisemitism, including when, as a teenager, she was refused access to a leading tennis club in London after the coach apparently told her: "You're perfectly good, but you're Jewish. We don't take Jews here." Instead, she reportedly practiced on the private court of the Jewish owner of Marks & Spencer, Simon Marks.
Ms Buxton was inducted into the International Jewish Sports Hall in Israel in 1981.
In a tribute, tennis legend Billie Jean King called Ms Buxton "a true champion".