Kent Police arrests two teenagers following outcry over failure to assist young Jewish family attacked by stone-throwers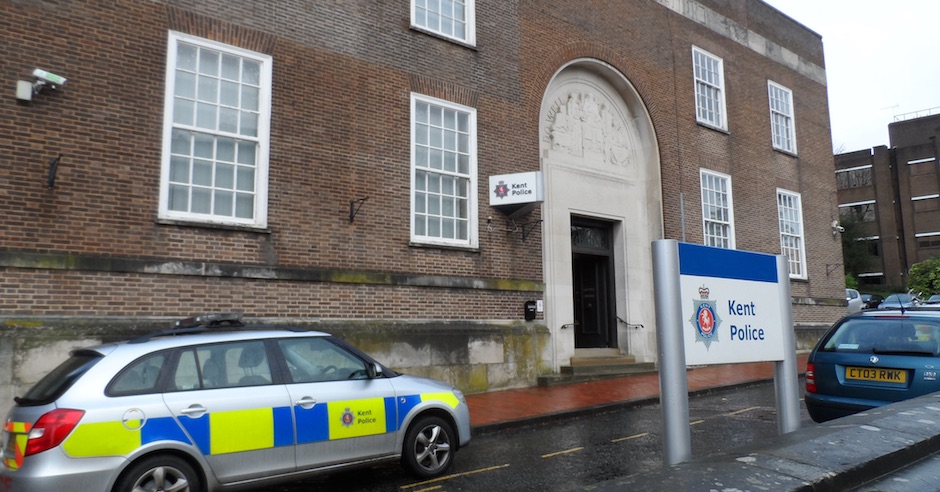 Kent Police has arrested two males aged 16 and 18 following an outcry over their failure to deploy officers when a young Jewish family enjoying the seaside at Minster beach on the Isle of Sheppey was allegedly attacked on Sunday by a gang of youths shouting "Jews" and hurling stones. The family called the police, but were told that officers would not be attending.
In a statement, Kent Police said: "The 18-year-old man and 16-year-old boy were arrested on 30th May on suspicion of committing a racially aggravated public order offence and have been released pending further enquiries." The arrests were made using footage captured on a smartphone by a member of the family during the attack.
The family of two parents and their five children aged 8 to 15, had been playing on the beach when two boys and three girls aged 16 to 18 allegedly ran towards them, hurling stones. As the attack continued and the parents tried to shelter their children, the family called Kent Police, but the emergency operator advised them that no officers would be dispatched, despite the assailants remaining at the scene. Instead, they were told that an officer would contact them the following week to "investigate".
The family cut short their holiday and returned home to London, where they received support from Stamford Hill Shomrim.
Stamford Hill Shomrim and Campaign Against Antisemitism then drew attention to the incident, sparking an outcry. Kent's Police and Crime Commissioner, Matthew Scott, released a statement criticising the police force and demanding a review. He said: "I am sorry and saddened that an alleged hate crime against a family visiting Minster-on-Sea took place on Sunday afternoon in our county, and that concerns have been raised about the way in which the matter has been handled by Kent Police. Part of my role as Police and Crime Commissioner is to hold Kent Police to account, so I have met with the Assistant Chief Constable and the Director of Corporate Services to discuss the case. Kent Police has already reviewed the case, met with the victim, and made two arrests. The investigation remains ongoing. I have asked for the reasons behind the decision not to attend to be investigated – under the police's threat, harm and risk criteria – and for consideration to be given for the call handing to be independently reviewed."
We welcome the intervention of the Police and Crime Commissioner. The failure of Kent Police to attend the scene of an active antisemitic attack is appalling and must be investigated thoroughly. Normally, police officers should be deployed to an ongoing incident or an incident where suspects remain on the scene. After years of police failing to charge antisemites, and the Crown Prosecution Service failing to charge them, this news of a police force refusing to come to the aid of a young Jewish family under attack is extremely alarming. We are pleased that Kent Police are now working hard to identify additional suspects, though it should never have been necessary for them to be pressured to do so.
We are following the case with interest. Anyone with information about the incident can call Kent Police on 01795 419 119, quoting reference 28-0929.
Jewish family from #StamfordHill were enjoying bank holiday weekend at the beach before being pelted with pebbles by youths shouting "Jews" pic.twitter.com/4GP9W3R2WQ

— Shomrim (Stamford Hill) (@Shomrim) May 28, 2017