National Union of Students votes to reaffirm commitment to International Definition of Antisemitism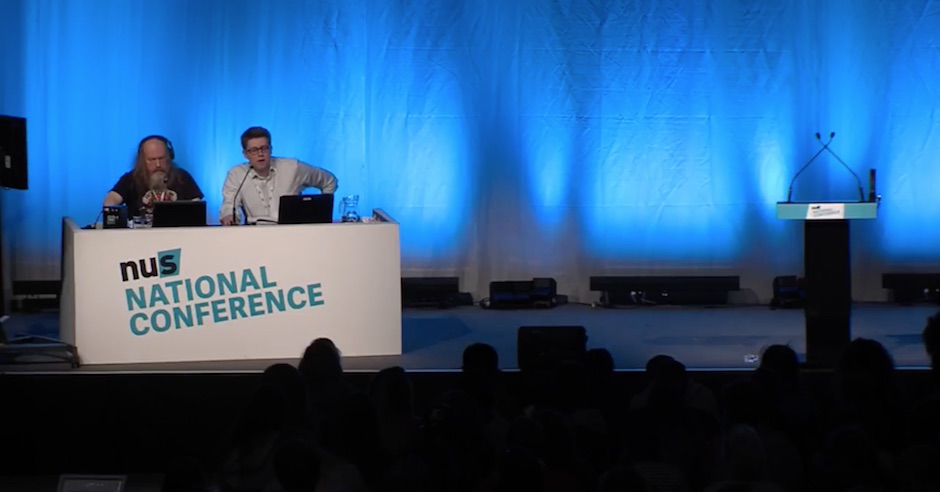 Amongst the first decisions taken by the National Union of Students (NUS) electing Shakira Martin to replace Malia Bouattia as President, has been to reaffirm is commitment to the International Definition of Antisemitism.
Motion 426, entitled "It's Time To Combat Antisemitism" quoted Campaign Against Antisemitism's Antisemitism Barometer research which found that 77% of British Jews have witnessed antisemitism disguised as a political comment about Israel, and roundly condemned outgoing President Malia Bouattia's record on antisemitism.
Noting that "Jewish students have the right to define what they constitute [sic] as antisemitism" and the adoption by the British government of the International Definition of Antisemitism following a long campaign by Campaign Against Antisemitism and others, NUS resolved to adopt the definition and "To recommend that Students' Unions use the…definition in guiding their responses to incidences of antisemitism".
An attempt by a fringe group to have the union adopt a different, unusably loose, definition was defeated.
NUS has used a previous version of the International Definition of Antisemitism since 2007, but following the growth of antisemitism in NUS under former President Malia Bouattia, a survey of 485 Jewish students by the NUS showed that more than a quarter are living in fear of an antisemitic attack and less than half would be comfortable attending an NUS event.
We applaud NUS for taking this measure to reaffirm its support for Jewish students against antisemitism.
If you would like to help us to address antisemitism on campus, please contact [email protected].