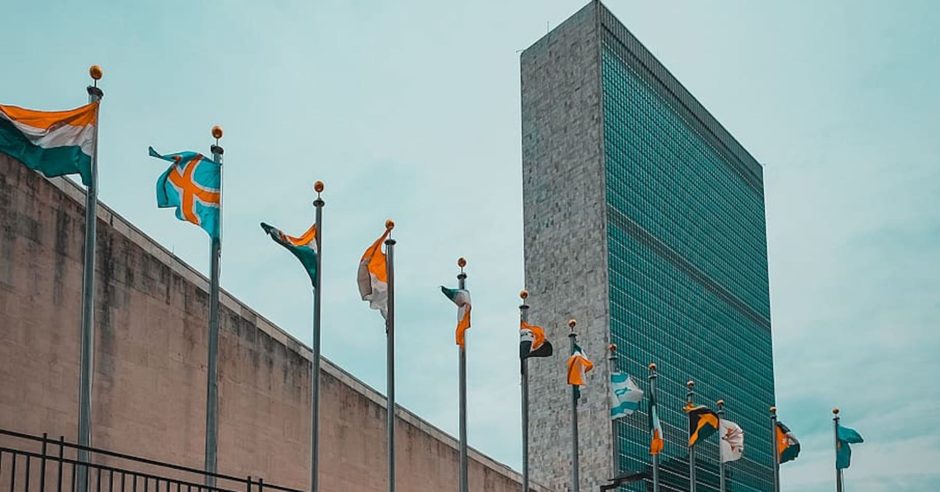 The UN General Assembly has approved an operating budget that includes money to commemorate an event which has been widely described as antisemitic.
Despite protests from the United States, the $3.231 billion budget containing a provision to mark the notorious 2001 World Conference Against Racism in Durban, South Africa, was approved. The General Assembly voted 167 in favour, with only the United States and Israel voting against.
Kelly Craft, the US Ambassador to the UN, accused the world body of "extending a shameful legacy of hate, antisemitism, and anti-Israel bias" by supporting an official event to mark the infamous Durban conference during the next General Assembly session.
The Durban conference was dominated by clashes over the Middle East. The US and Israel walked out over a draft resolution that equated Zionism with racism. The language was amended in the final documents, but the conference was seen as the beginnings of the boycott of Israel known as BDS, the tactics of which an overwhelming majority of British Jews believe are intimidatory.
The UN regular budget is funded on a sliding scale with the US paying the largest share. In September, Secretary-General Antonio Guterres wrote to the 193 member states warning that UN operations were under great pressure due to a "deepening liquidity crisis" exacerbated by the COVID pandemic. That being said, the approved budget was higher than the draft budget that he had proposed.
Campaign Against Antisemitism has expanded our coverage of antisemitism worldwide. Please contact us if you would like to share feedback or volunteer to assist us with this project.