"Ultranationalist" terrorist group, the British Hand, is recruiting children on Instagram and Telegram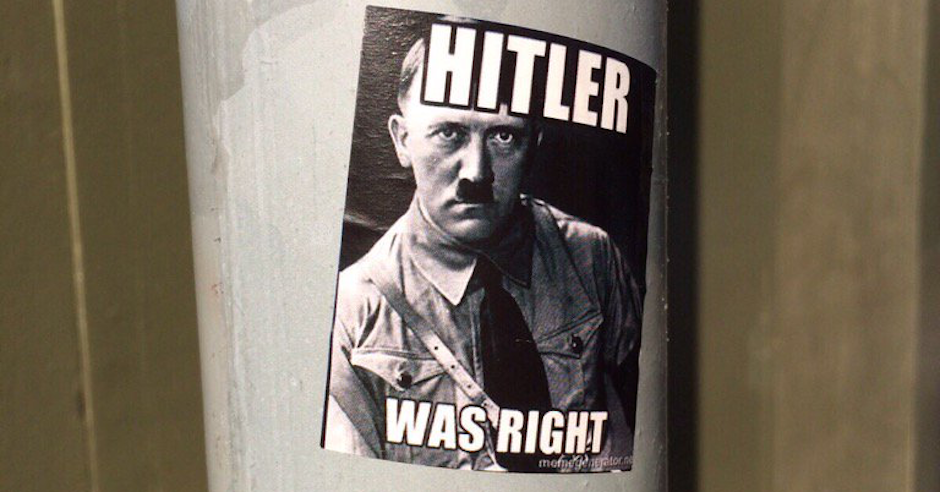 It has been reported that teenage members of a neo-Nazi group are using Instagram to recruit and promote propaganda.
The group, called the British Hand, uses a skull and crossbones logo combined with rifles over a Union Jack as its logo and launched in July on the popular social media platform, Instagram, which is owned by Facebook. The official account has been shut down multiple times, but members continue to use their personal accounts to disseminate the group's message.
The British Hand is led by an individual believed to be fifteen who lives with his mother in Derby and attends school. He has claimed to be planning a terrorist attack, according to Hope Not Hate. Other members have reportedly pledged to infiltrate the army in order to acquire training in the use of firearms.
The report says that children as young as twelve as being groomed online by neo-Nazis, whose leader describes the group as "ultranationalist" and its goal as "to get rid of Islam and those little BLM [Black Lives Matter] f***ers."
Once recruited, the members join an encrypted Telegram chat room. It is believed there are fifteen core members in their teenage years or early twenties.
Facebook, which owns Instagram, reportedly said: "We ban groups and individuals that engage in hateful and violent activities and remove content that represents, praises or supports them – including the content brought to our attention by The Sunday Times. Between April and June, we removed more than four million pieces of content related to dangerous organisations across Facebook and Instagram."
Police believe that the far-right poses the fastest-growing terrorist threat.
It comes as it emerged that the fascist New British Union was also seeking to recruit teenagers on social media, and a few months after several members of the proscribed neo-Nazi National Action terrorist group were convicted. Earlier this year, a teenager from Durham was also convicted of terrorism offences.