What CAA research really says about the Labour Party's antisemitism problem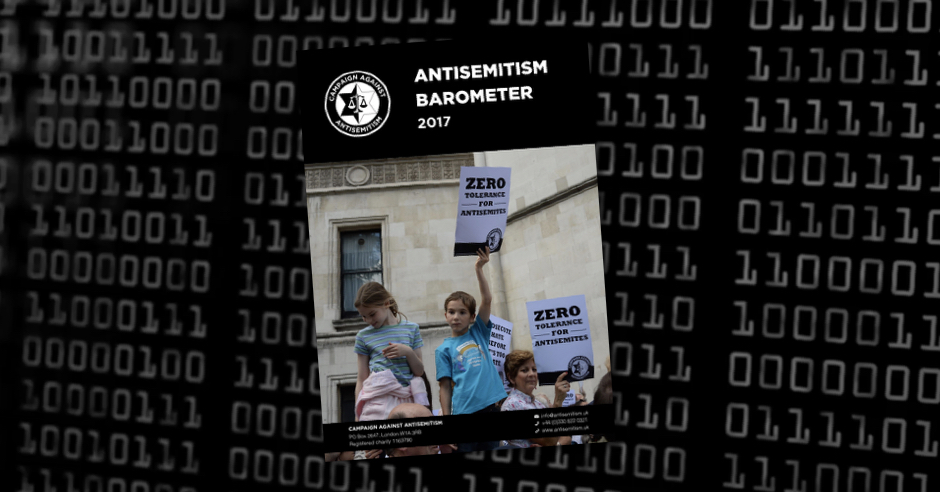 The findings of a section of Campaign Against Antisemitism's 2017 Antisemitism Barometer research, carried out by YouGov, are currently being used to suggest that the Labour Party does not have an antisemitism problem.
This is an appalling misuse of our research, as has now also been confirmed by a Channel 4 fact check.
The Antisemitism Barometer shows that Labour voters agree with fewer antisemitic statements than voters for some other parties, but Campaign Against Antisemitism has never said that Labour voters are antisemitic.
The Labour Party's antisemitism problem lies not with its voters but with its failure to deal adequately with allegations of antisemitism against its members and officials. 83% of British Jews agreed, saying that the Labour Party is harbouring antisemitism.
For the only reliable data on antisemitism amongst Labour officials, see Campaign Against Antisemitism's Antisemitism in Political Parties project. This brought together all available information on accusations of antisemitism against officials of and candidates for all major parties since 2013 and combined it with a trawl of 2017 general election candidates' public social media accounts. The project was launched in September 2017, and an updated version will soon be released. It found that there are problems in all major British political parties, but that the problems in the Labour Party are particularly severe.
We are appalled by reports that the Labour Party has even used our research out of context to brief its own MPs.
Those problems have shown no signs of improvement since September, and they go all the way to the very top of the Party. That is why we issued a disciplinary complaint against Jeremy Corbyn on 25th March and held a demonstration outside the Labour Party Head Office on 8th April. Over a thousand of the 2,000 who took part in the demonstration completed complaint letters of their own on the day.