Black metal festival with bands accused of promoting neo-Nazism moved to Edinburgh after Glasgow venue cancels booking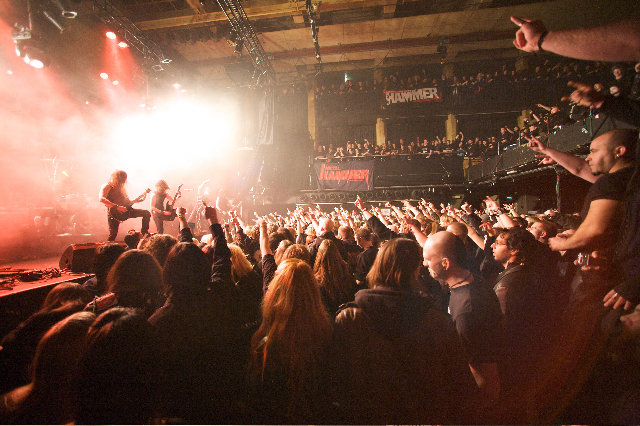 A black metal festival due to include bands accused of promoting neo-Nazism had its booking in Glasgow cancelled after concerns were raised, but it has now been moved to a venue near Edinburgh.
The event, which is tied to the National Socailist Black Metal scene within black metal music, was scheduled to take place in November 2020, but the Classic Grand venue in Glasgow withdrew, saying it would not provide "a platform to any form of hatred" after becoming aware of "certain connections to fascist ideology being associated with the festival."
The organiser of the event rebuffed the suggestion that some of the bands promoted neo-Nazism, accused critics of a "witchhunt" and announced that the festival would proceed at an undisclosed, "privately-owned space" near Edinburgh.
Last year the event took place in Glasgow, and the organiser implied that the rescheduling of this year's event, called Darkness Guides Us, was tied to logistical changes arising from the COP26 climate summit and COVID-19.
Some of the bands that have previously been subjects of controversy include Taake, Kalmankantaja and Satanic Warmaster. Last year, the festival sought to book a band called Korda, but the band was not permitted entry into the UK.
Campaign Against Antisemitism is monitoring developments.