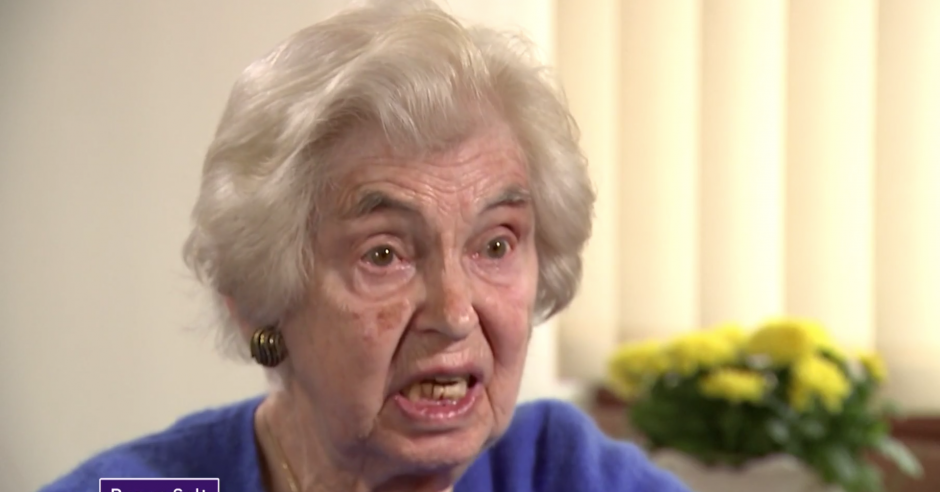 Renee Salt, who was imprisoned in Auschwitz as a young teenager, remained silent about her experiences for 50 years, but is speaking out now as she says "antisemitism is very bad now".
"For fifty years I couldn't talk about it," she says, but "the nightmares only stopped once we started talking about it."
Ms Salt says that she was urged to talk about her experiences because she was advised that "if you won't people won't know what happened," and she felt that "it should never happen again."
When asked whether she thinks the sort of antisemitism she witnessed in her younger years is possible again, she replied: "Absolutely the antisemitism is very bad now. We didn't expect it to happen again. But there you are."
As for Holocaust deniers, "I would like to take them to Auschwitz and show them what happened…but I think they know what happened – it is too big to hide away."
The interview can be watched here.