Labour Party Conference will reportedly include a session on the supposed antisemitism "witch hunt"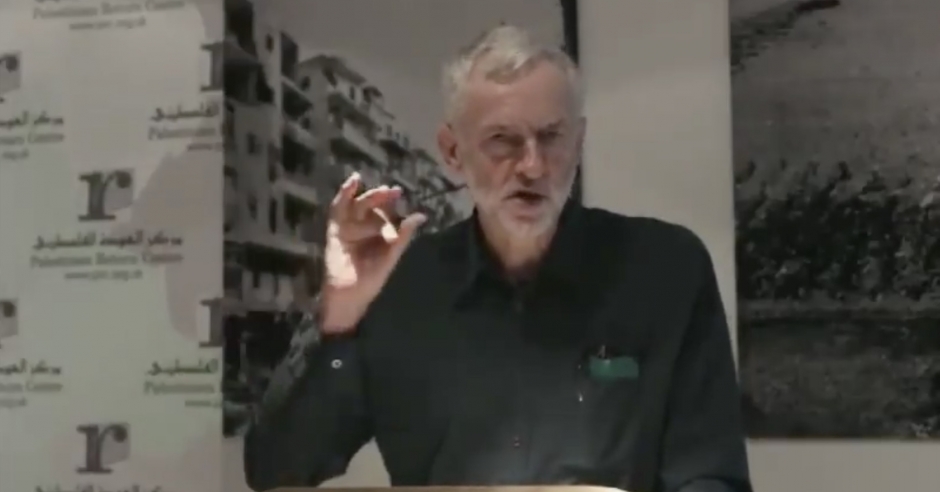 The Labour Party Conference later this month is reportedly due to include a session labelling the Labour Party's chronic antisemitism scandal as a "witch hunt".
According to political blog, Guido Fawkes, the session will be entitled "Free speech on Israel – why we oppose the witch hunt" and will be chaired by the notorious Vice Chair of the Chingford branch of the Chingford and Woodford Green Constituency Labour Party, Naomi Wimborne-Idrissi.
Ms Wimborne-Idrissi denies that the Labour Party has an antisemitism problem and has even previously taken to the airwaves to say that Israel has "inflicted" the Holocaust on other people and "they use and exploit" the Holocaust for political ends. In October last year she told LBC: "When it comes to the Holocaust, of course, there must never be any minimisation of that horror. It's inflicted on other people in the sense that apologists for Israel use the suffering of Jews to excuse the suffering of Palestinians. I hear it all the time: 'Oh, they've suffered so much, let them get on with it.' I'm not saying that Israel is committing a Holocaust. I'm saying they use and exploit the fact of the Holocaust to justify what are, in some cases, crimes against humanity…So the mass slaughter of Jews in Europe should never be inflicted on others. That's my view and that includes Palestinians. But for that, I'm called a self-hating Jew."
The comments came after Ms Wimborne-Idrissi told the radio station that a Jewish MP had staged an antisemitic incident in order to undermine Jeremy Corbyn. Listening in the studio, Labour MP Alison McGovern became visibly emotional, holding back tears, as Ms Wimborne-Idrissi alleged that Ruth Smeeth, a Jewish Labour MP, had used an antisemitic incident to "completely undermine the launch of a really important report about racism", referring to Baroness Chakrabarti's whitewash report into antisemitism in the Labour Party. Ms Wimborne-Idrissi said that Ms Smeeth was clearly motivated to concoct the incident because she "is against Corbyn, against his whole Socialist vision". Continuing, Ms Wimborne-Idrissi claimed that the Jewish MP's supposed ruse had worked: "Did anybody know about racism after the release of that report? No they didn't. All they knew was that an angry Jewish MP had run out of the room. That's all they knew…The Chakrabarti Commission has been undermined at every turn by people like Ruth Smeeth and Louise Ellman [another Jewish Labour MP] and others like them who have a political agenda. The question of antisemitism is being used as a weapon in a political battle."
Last year's Labour Party Conference was awash with antisemitic incidents, and sadly we see nothing to suggest that this year will be any different.
If you are attending the Labour Party Conference and would like to help us monitor it, please e-mail [email protected].