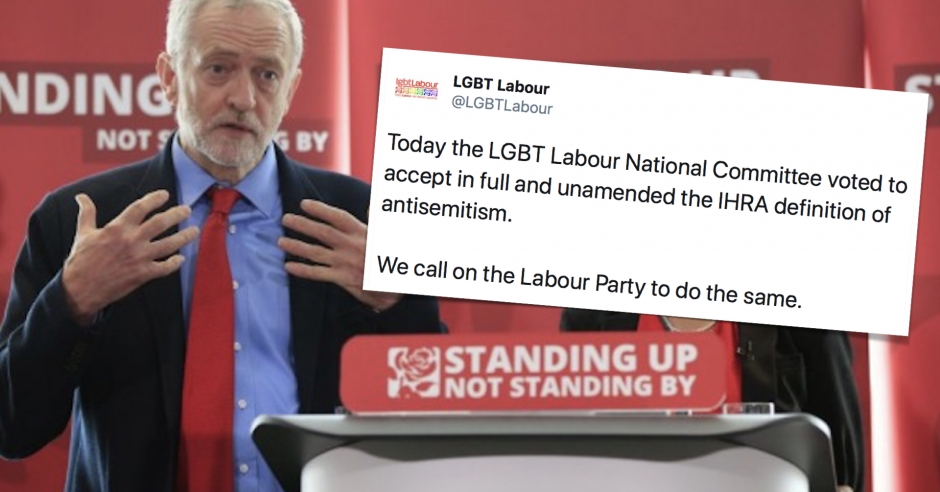 In an act of solidarity, the LGBT Labour National Committee today resolved to adopt the International Definition of Antisemitism and called upon the Labour Party to do the same.
The Committee also voted for its members to be trained on how to spot antisemitism by Jewish Labour activists.
Campaign Against Antisemitism welcomes this show of solidarity.
Today the LGBT Labour National Committee voted to accept in full and unamended the IHRA definition of antisemitism.

We call on the Labour Party to do the same. pic.twitter.com/yvNmOAX9SG

— LGBT Labour (@LGBTLabour) July 29, 2018