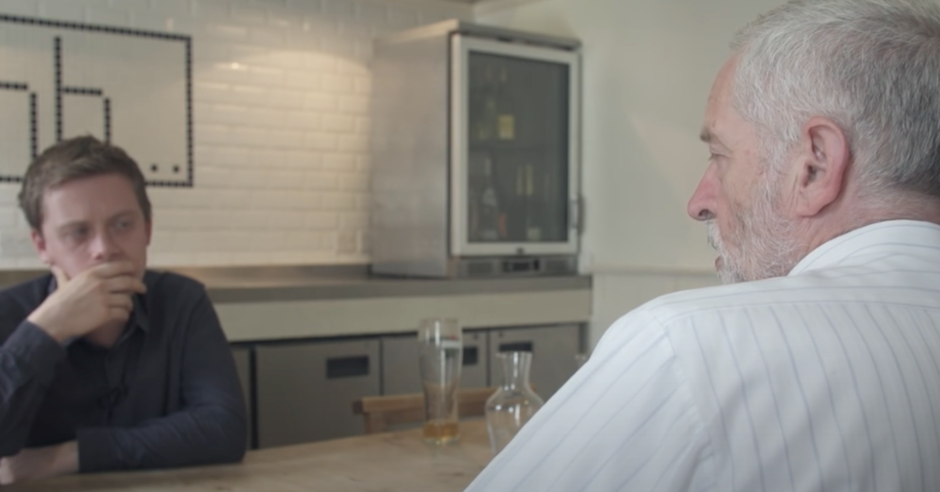 A new book appears to confirm that Jeremy Corbyn's allies were worried about the Labour Party adopting the International Definition of Antisemitism in 2018 because Mr Corbyn, then the Leader of the Party, would be found to have breached it, as Campaign Against Antisemitism has long maintained.
The new book, by controversial journalist Owen Jones, claims on behalf of Mr Corbyn's allies: "If the [International Definition of Antisemitism] was passed in full, Corbyn's enemies would trawl through the back catalogue of comments made by the Labour leader and [Seamus] Milne himself, then submit official complaints to the Party on the basis that they stood in violation of the Definition. That would trigger a disciplinary procedure, leading to their possible suspension, necessitating Corbyn's removal as leader."
This is an incredible admission of what was known to Campaign Against Antisemitism and others: Mr Corbyn had breached the Definition on multiple occasions in the past, and that if he had been treated by the Party as it was meant to treat all of its members, he would have to be disciplined.
Indeed, by the summer of 2018, Campaign Against Antisemitism had submitted over several years three complaints to the Labour Party regarding Mr Corbyn, all of which were ignored or dismissed by the Party without proper consideration, let alone serious investigation, as befitted the matters raised. This failure by the Party's institutions led to the formal referral of the Labour Party to the Equality and Human Rights Commission (EHRC) by Campaign Against Antisemitism, which is the complainant in the EHRC's ongoing investigation. Another group – Labour Against Antisemitism Ltd – also reports that it submitted a complaint against Mr Corbyn in August 2018.
Mr Jones' book, titled This Land: The Story of a Movement, immediately goes on to explain why Labour's institutions were unfit to deal with our complaints and, in effect, why the EHRC was compelled to intervene: "As Andrew Fisher pointed out, however, this was nonsensical: there was a pro-Corbyn majority on the Party's National Executive Committee, and the General Secretary, Jennie Formby, was a committed Labour leftist who would never countenance such a move." In other words, there was no need to be concerned about Mr Corbyn being found to have breached the Definition and being disciplined, because his allies were in control of the Party's corrupted disciplinary mechanisms and would shield him from the consequences of his record.
A spokesperson for Campaign Against Antisemitism, said: "These revelations confirm what we have always known, namely that Jeremy Corbyn had breached the International Definition of Antisemitism but that his allies, who controlled Labour's corrupted disciplinary mechanisms, would protect him from complaints like ours, thereby shielding him from the consequences of his long record of antisemitism. Here is further corroboration from inside sources that Labour is institutionally antisemitic, and further confirmation that we were right to refer the Party to the Equality and Human Rights Commission."
On 28th May 2019, the EHRC launched a full statutory investigation into antisemitism in the Labour Party following a formal referral and detailed legal representations from Campaign Against Antisemitism, which is the complainant.
In the first release of its Antisemitism in Political Parties research, Campaign Against Antisemitism showed that Labour Party candidates for Parliament in the 2019 general election accounted for 82 percent of all incidents of antisemitic discourse by parliamentary candidates.
Campaign Against Antisemitism's Antisemitism Barometer 2019 showed that antisemitism on the far-left of British politics has surpassed that of the far-right.
Campaign Against Antisemitism advocates for zero tolerance of antisemitism in public life. To that end we monitor all political parties and strive to ensure that any cases of concern are properly addressed.