Numerous MPs appear to excuse antisemitism in Palestinian Authority textbooks in Parliamentary debate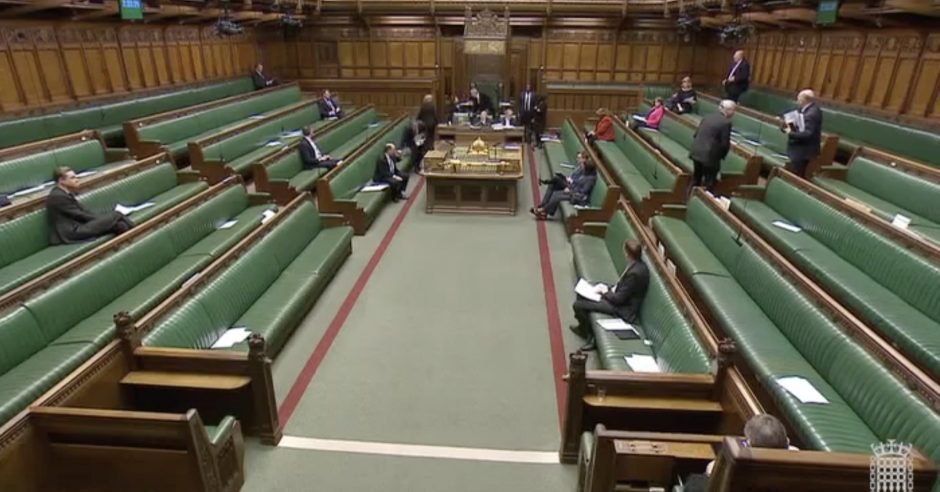 Numerous MPs from across parties appeared to excuse antisemitism in Palestinian Authority textbooks in a debate in Parliament today.
The debate focused on a recent "EU Review into Palestinian school textbooks", which revealed that Palestinian Authority textbooks are rife with antisemitism. As Caroline Ansell MP put it, opening the debate, "The EU report clearly identifies evidence of anti-Jewish racism within the curriculum."
Nevertheless, despite the evidence of incitement to murder Jews and glorification of terrorism against Jews in those textbooks, several MPs in the debate obscenely appeared to claim, without foundation, that Israeli textbooks might exhibit similar incitement, or that Israel was somehow to blame for the incitement in Palestinian Authority textbooks, or that the incitement did not really matter.
Labour Party MP Julie Elliott made the case for moral equivalence, insisting that "There is no doubt that there is room for improvement, but there is also room for improvement in Israeli schools. That is the nub of the problem."
Her colleague Andy Slaughter blamed the Jewish state for anti-Jewish racism in the textbooks, conceding that there are "regrettable passages" in the textbooks but proceedings to say: "Above all, there is an inequality of arms. What the Israelis have been able to do to the Palestinians over 53 years of military occupation, with 650,000 Israelis in illegal settlements, and many other things during this crisis, needs to be addressed. That is the real root of the problem that has to be dealt with."
The SNP's Brendan O'Hara made a similar argument: "Perhaps we would pay greater heed to the howls of protest from the Benches opposite about the content of Palestinian children's schoolbooks if they were equally vociferous in calling out the outrageous human rights abuses that those same Palestinian schoolchildren face every single day of their young lives."
Alistair Carmichael of the Liberal Democrats seemed to suggest that antisemitic incitement did not really matter, saying: "If we really are concerned about the impact on young Palestinians…we should be considering that many Palestinian children may soon be fortunate to have any schools at all in which to have textbooks, because the hard fact is that no fewer than 53 Palestinian schools are slated for demolition by the Israeli Government. If there are no schools, frankly the content of textbooks becomes pretty academic."
A spokesperson for Campaign Against Antisemitism said: "It is extraordinary that MPs from a variety of parties would look not to condemn antisemitic incitement in textbooks but to excuse or downplay it. There is little point condemning antisemitism when it arises in British schools while rationalising it when it occurs abroad. Racism is racism, and it should have no place in the education of children, no matter where in the world they happen to be learning."
Earlier this year, Australia announced a review into UNRWA funding after a watchdog monitoring peace and tolerance in the Middle East accused UNRWA of distributing educational materials containing antisemitism and calling for jihad.
Antisemitism in Palestinian Authority and UNRWA textbooks funded by Britain, the EU and Western nations has been an ongoing problem for many years.