On the occasion of Jewish new year, we rededicate ourselves to doing everything in our power to defend British Jewry's future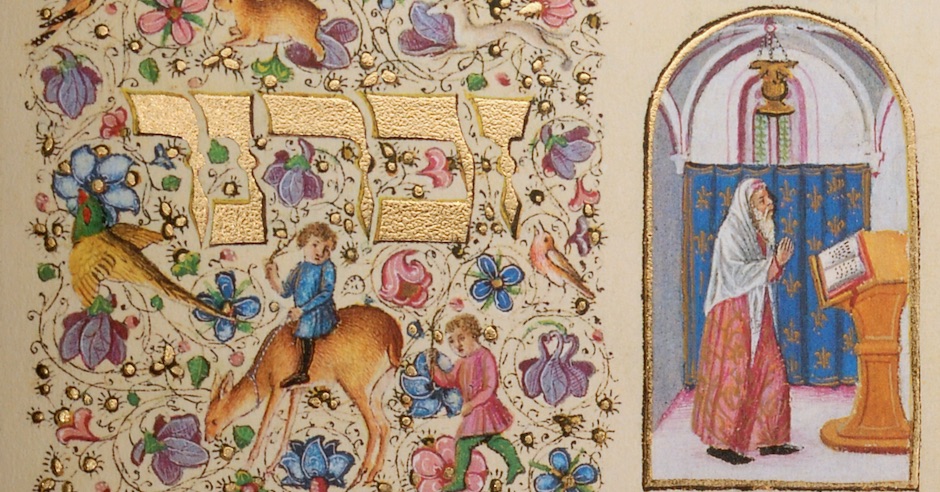 Facsimile Editions Limited
Tonight, Jews around the world will begin to celebrate the Jewish new year, Rosh Hashanah. At Campaign Against Antisemitism, we have adopted the Jewish tradition of taking this moment to reflect on the year that has passed, and to anticipate the year ahead.
We have achieved so much more than we had hoped to achieve at this time last year. We recruited over 1,000 people who have stepped forward to join our outstanding volunteer team, and we opened a new office in Manchester, our first base outside London.
Together, we have fought at the forefront of the Jewish community's struggle against antisemitism in politics, working closely with journalists, especially this summer, to expose Jeremy Corbyn's antisemitism and Labour's growing institutional antisemitism. We have now triggered an investigation into Labour by the Equality and Human Rights Commission and reported Labour to the police for covering-up threats of violence by its activists towards its own Jewish MPs.
We have also had a spate of legal successes. We won our three-year legal battle with the Crown Prosecution Service to force them to finally prosecute neo-Nazi leader Jeremy Bedford-Turner. He has now been sentenced to a year in prison for incitement to racial hatred over his speech at a rally against the "Jewification" of Golders Green, which the Crown insisted was not a crime until we proved it was in court.
We have also taken legal action to ensure that Alison Chabloz was convicted of criminal offences in relation to songs mocking Holocaust survivors and claiming that the Holocaust was a Jewish fraud. She was convicted in the first case of its kind, following a private prosecution by Campaign Against Antisemitism, which the Crown eventually agreed to take over.
A defamation action forced antisemitic author and saxophonist, Gilad Atzmon, into a humiliating capitulation in libel proceedings. He had claimed that we "fabricated" antisemitic incidents as part of a "business plan" to fraudulently obtain donations and make personal profits. He was forced to admit that his claims were false and agreed to pay substantial damages and costs.
We have also just launched judicial review proceedings against the Crown Prosecution Service over its failure to prosecute the leader of the pro-Hizballah "Al Quds Day" parade, Nazim Ali, and the Crown Prosecution Service's subsequent attempt to block us from privately prosecuting him.
We have launched a pioneering educational programme and provided guidance to students experiencing antisemitism on campus and sent teams to monitor events of concern all over Britain. Our interventions resulted in events being banned.
As in years past, we have continued to publish comprehensive research into antisemitic crime and prejudice, and antisemitism in political parties. Our research has become widely-used by journalists and policymakers.
We have also partnered with other organisations to launch the British Council for Countering Antisemitism, which has fostered ties and promoted cooperation between Campaign Against Antisemitism, the Jewish Police Association, three Shomrim organisations and KSPA.
And in just the past few weeks we have launched #TogetherAgainstAntisemitism, through which thousands of Jews and our non-Jewish friends have been able to show solidarity against the world's oldest hatred.
Of course, there is so much more that we have done, but without listing every single accomplishment, it is safe to say that this past year has seen Campaign Against Antisemitism go from strength to strength, with many new successes to our credit.
However, this year has also been a year of unprecedented challenges and dangers. As the burden of countering antisemitism has increased, Campaign Against Antisemitism has had to spend large amounts of money. Providing state-of-the-art cloud computing systems to our volunteers has become increasingly costly, and due to the unrelenting media work that we have been engaged in, we have just hired our third member of staff. In anticipation of continued pressure in the coming year, we are preparing to hire a fourth member of staff. The result is that Campaign Against Antisemitism is beginning to cost a lot of money to run. Our expenditure is still well below that of pretty much any other organisation around the world tasked with this kind of work, thanks to the dedication of our volunteers who donate their time night and day, but costs are still mounting despite our culture of thrift. Generous donors have stepped forward in the past year to support our funding needs, but we still need your help.
If, like us, you feel that antisemitism poses an existential threat to British Jews, and you want to see antisemites held to account, be they high-ranking politicians or invisible thugs on social media, please ask yourself: "What will I do to help? How will I ensure that action is taken?" If you have already volunteered or donated, you know the satisfaction of making a difference. If not, please consider stepping forward to help us.
Let us hope for a relief from those threats in the year to come. We all have a great deal to be proud of, and so much more to do. It is truly a privilege to work with such an exceptional group of people on something so important.
For those who are celebrating tonight and over the coming days, Shana Tova. May your prayers for a better future be answered.
For our many non-Jewish volunteers and supporters, now is a perfect moment for us to thank you for being such a source of hope and strength for all of British Jewry in these trying times. May your sheer decency and sense of human solidarity inspire many to follow you in standing shoulder to shoulder with all of us against antisemitism in the year to come.
No matter what next year brings, our volunteer team will do whatever it takes to defend British Jewry's future.
Please help us to keep achieving our goals.
Image by kind permission of: Facsimile Editions