Rory Stewart ignores Ken Livingstone's record on antisemitism and says he was London's best Mayor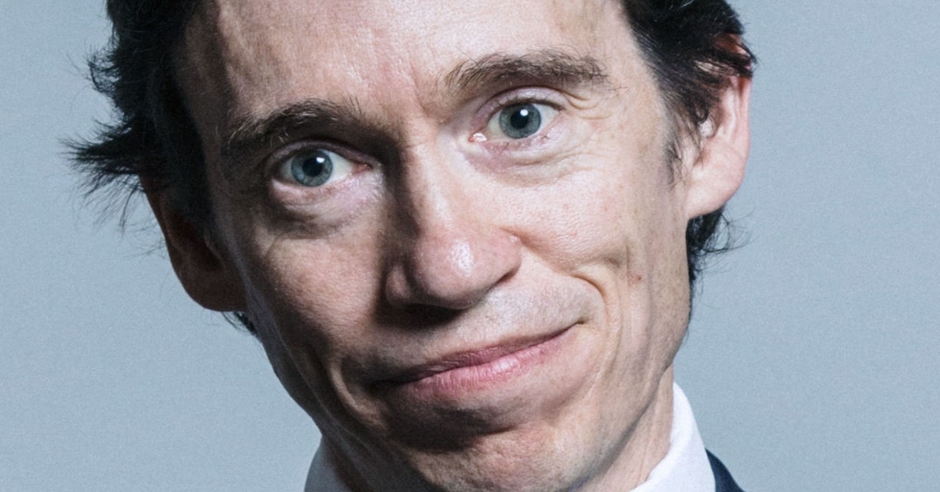 Rory Stewart, the Conservative MP turned independent, told ITV's Peston that he believed that Ken Livingstone was London's best mayor.
Mr Stewart recently announced a bid for the mayoralty and appeared on the programme to promote his candidacy.
Asked who he thought was the capital's best mayor, Mr Stewart replied: "To be honest the best mayor we had in London was from 2000 to 2004 — an independent mayor of London. He was the guy who got stuff done, he's the guy who sorted out the Olympics, sorted out the Oyster Cards, sorted out the congestion charge."
Asked by Robert Peston if that meant Mr Stewart is a "Ken Livingstone fan," he replied: "when he was an independent, and what he proved is you want an independent mayor. You don't want the party baggage."
Mr Stewart failed to note Mr Livingstone's exceptionally poor record on antisemitism and relations with the Jewish community, which predated his terms as mayor and has endured since. Among many other entries, that record includes welcoming, during his first term as mayor, a radical, antisemitic cleric to City Hall, and during his second term comparing a Jewish journalist to a Nazi concentration camp guard, a comment that got him briefly suspended as mayor before the suspension was overturned. More recently, Mr Livingstone contended that Adolf Hitler "was supporting Zionism", an assertion that prompted 107 MPs to sign a statement describing his words as "insidious racism" and eventually led to his resignation from the Labour Party.
Indeed Mr Livingstone is infamous in the Jewish community for inspiring the so-called 'Livingstone Formulation', by which Jews who cite evidence of antisemitism are accused of lying, conspiring or having deceitful motives in doing so.
Joe Glasman, Head of Political and Government Investigations at Campaign Against Antisemitism, said: "We are seeing a disturbing trend of sanitising the purveyors of anti-Jewish conspiracy theories and antisemitism for some greater political goal. Whether it's contemplating making the antisemite Jeremy Corbyn Prime Minister because of concerns over Brexit or praising Ken Livingstone despite his horrendous relations with the Jewish community because he happened to be a political independent for a few years. These people should be ostracised, not indulged or flattered."
In reply, Mr Stewart told Campaign Against Antisemitism: "I am strongly against Ken Livingstone's antisemitism. I oppose him. But I believe in a politics which also recognises achievements from all sides — in his case in Olympic development and transport. I will continue to be as fair as I can about my opponents — even when I disagree."
The problem of course is that Mr Stewart did not express any view about antisemitism when praising Mr Livingstone as his favourite mayor. We asked him to do so in future, whilst others took to Twitter mocking Mr Stewart's retort. Mr Stewart responded that he would make sure to point out Mr Livingstone's record in future.