67 Labour peers take out advertisement saying Jeremy Corbyn "failed the test of leadership" over his handling of antisemitism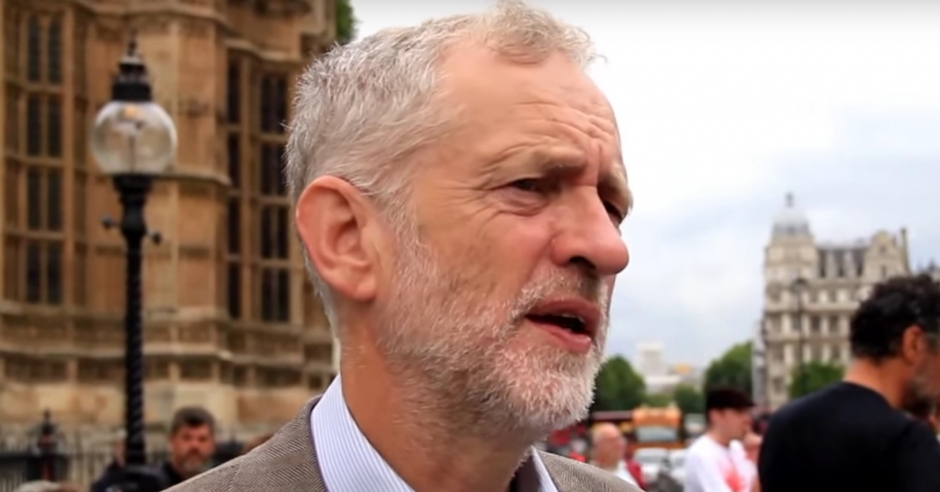 In an unprecedented step, 67 Labour peers have taken out a full-page advertisement in the Guardian today accusing Jeremy Corbyn of having "failed the test of leadership" over his handling of antisemitism.
The signatories represent over a third of Labour's members in the House of Lords and include over a dozen former ministers.
The advertisement states: "The Labour Party welcomes everyone* irrespective of race, creed, age, gender identity, or sexual orientation. (*except, it seems, Jews). This is your legacy, Mr Corbyn."
The signatories charged that: "Under your leadership, Labour is no longer a safe place for all members and supporters, whatever their ethnicity or faith. Thousands have resigned and thousands more feel unable to attend party meetings because of the toxic culture you have allowed to divide our movement."
They added: "We are not asking if you are an antisemite. We are saying you are accountable as leader for allowing antisemitism to grow in our party and presiding over the most shaming period in Labour's history."
The advertisement concluded: "You have failed to defend our party's anti-racist values. You have therefore failed the test of leadership."
This follows the exposé last week on the BBC's flagship investigative documentary programme, Panorama, in which former Labour Party employees spoke out publicly to reveal Mr Corbyn's personal meddling in disciplinary cases relating to antisemitism.
In a lengthy response to the advertisement, a Labour Party spokesman told the Guardian that Labour was taking decisive action against antisemitism "regardless of false and misleading claims about the party by those hostile to Jeremy Corbyn's politics."
On 28th May, the Equality and Human Rights Commission launched a full statutory investigation following a formal referral and detailed legal representations from Campaign Against Antisemitism, which is the complainant.
In recent months, eleven MPs have resigned from the Labour Party over antisemitism, along with a large number of MEPs, councillors and members. Last week, three Labour peers resigned the whip over antisemitism.
Over 55,000 people have now signed our petition denouncing Jeremy Corbyn as an antisemite and declaring him "unfit to hold any public office."