Alison Chabloz falsely claimed that court officer agreed with her vile antisemitic views, investigation concludes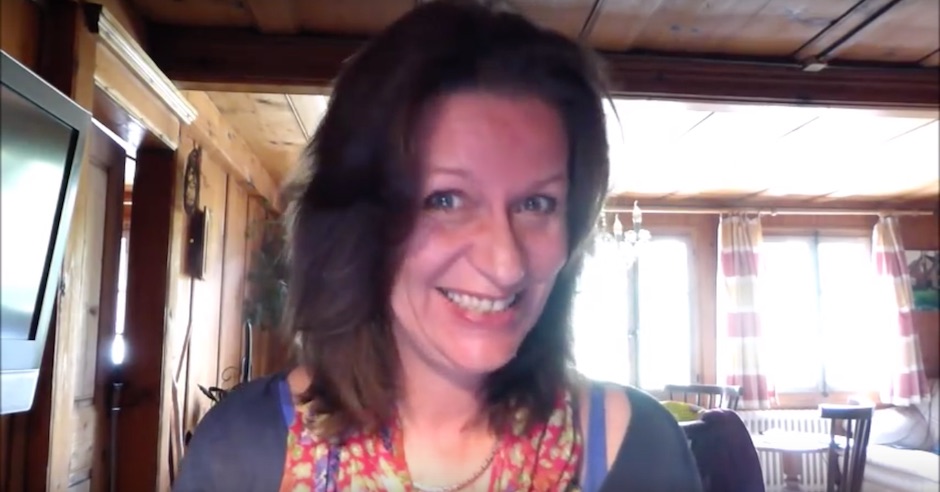 An investigation has found no evidence for the claim made by notorious antisemite and Holocaust denier Alison Chabloz that the court officer who handcuffed her told her that she shared her vile views.
In June 2018, Ms Chabloz was found guilty of breaching the conditions of a twenty-week suspended prison sentence. The sentence had originally been imposed following a private prosecution by Campaign Against Antisemitism when Ms Chabloz was found guilty in a landmark precedent verdict on incitement on social media and on whether the law considers Holocaust denial to be "grossly offensive" and therefore illegal when used as a means by which to hound Jews.
In September 2019, Ms Chabloz was released from prison pending appeal, and the next day posted a message on the alt-right social media platform, Gab, saying of her arrest in court a few months prior: "The court warden who cuffed me was the same warden who cuffed me in 2017 at Chesterfield Immediate Remand Court. We recognised each other and I reminded her that she had congratulated [me] when I had been released two years ago, saying that I was simply saying what everyone was thinking but didn't dare to say out loud."
Ms Chabloz repeated the claim the following day in a blog post.
Later in September 2019, Campaign Against Antisemitism wrote to Chesterfield Magistrates' Court to investigate whether the claim about the court officer is true. GEOAmey, the firm that employs the officer in question, carried out an investigation and has now replied to Campaign Against Antisemitism to reassure us that employees "must not discriminate unlawfully against individuals or groups because of their racial group, religion or any other factor" and that such behaviour as that alleged is "not acceptable and will not be tolerated."
Consequently, the investigator met with the officer in question in March 2020 and discussed the concerns. The officer "confirmed that she does recollect the female defendant" but "strongly denies the comments which have been falsely quoted as her words," adding that "at no point did she ever agree with the opinions and racist views of the female defendant and in addition she does not and would never agree with such racist and antisemitic views."
It is understood that the court officer has been employed with GEOAmey for several years, has an exemplary record and has recently completed the re-vetting process. Accordingly, the investigator concluded that she is "confident that the allegations are unsubstantiated."
A spokesman for Campaign Against Antisemitism said: "We are grateful that GEOAmey took our complaint about Alison Chabloz seriously and investigated the matter. We are unsurprised that the allegations made by the notorious antisemite and Holocaust denier about the court officer have been utterly refuted and that the officer in question is as repulsed by the suggestion that she shares Ms Chabloz's views as we are. The investigation has found that Ms Chabloz's capacity to falsify history is not limited to cataclysmic events in the twentieth century but extends even to recent trivial matters in her own life.
"Campaign Against Antisemitism will continue to hold Ms Chabloz and her ideological allies to account, and will monitor with interest her appeal against her breach of the conditions of her sentence."