Jeremy Corbyn defended "salient points" which were "overlooked" in Mahmoud Ahmadinejad's speech vowing to "wipe Israel off the map" without condemning it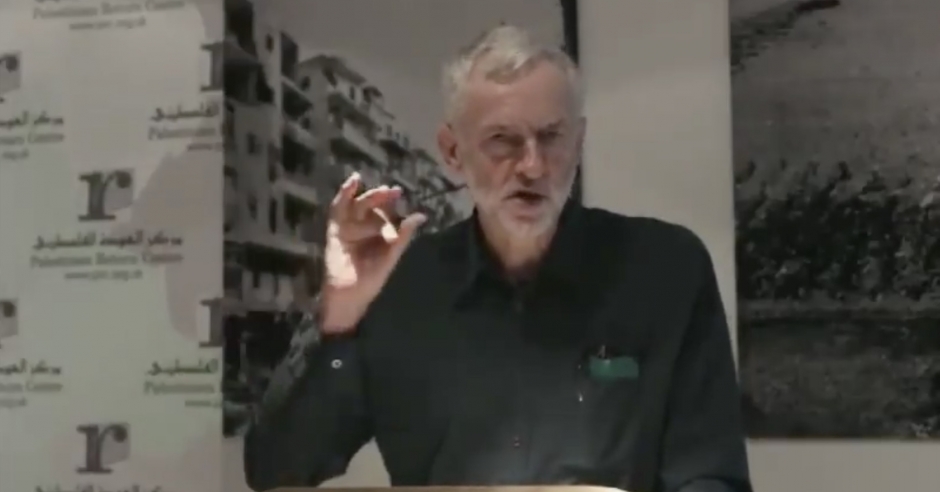 It has emerged that Jeremy Corbyn authored an article in which he defended "salient points" which he felt were "overlooked" in former Iranian President Mahmoud Ahmadinejad's speech vowing to "wipe Israel off the map" at an event called "The world without Zionism". Mr Ahmadinejad was also quoted as saying that: "Anybody who recognises Israel will burn in the fire of the [Iranian] Islamic nation's fury."
While the speech was widely condemned, Mr Corbyn wrote in 2005 for the extreme-left Morning Star: "The opportunity provided by Ahmadinejad's speech should be used to build dialogue with and within Iran and, of course, on the issue of Palestine. The context overlooked by the sensationalist headlines was that his speech also pointed out what Israel is doing to Palestine. All the righteous indignation never mentioned a few salient points. Israel has illegal and undeclared nuclear weapons, has not signed the non proliferation treaty and continues to develop them."
Mr Corbyn could not have been in any doubt about the antisemitic nature of the speech, delivered as it was from behind a lectern bearing the title of the event: "The world without Zionism", however Mr Corbyn did not include any condemnation of the speech, despite it attracting opprobrium from around the world. Holocaust survivor Elie Wiesel, former US Ambassador Richard Holbrooke and more than a dozen other civic and religious leaders joined with demonstrators outside Iran's mission to the United Nations in New York. Former British Labour Prime Minister Gordon Brown also condemned the speech, using an address to the Israeli Parliament, the Knesset, in 2008 to say: "To those who believe that threatening statements fall upon indifferent ears we say in one voice: it is totally abhorrent for the President of Iran to call for Israel to be wiped from the map of the world."
Mr Corbyn's article was unearthed by investigative journalist Iggy Ostanin.
In addition to seeking a new Holocaust by calling for the annihilation of the Jewish state, Mr Ahmadinejad said the Holocaust was a "myth" and a "lie" and hosted a Holocaust denial conference in 2006 attended by David Duke, the former Grand Wizard of the Ku Klux Klan.
The latest revelation of Mr Corbyn's disturbing writings comes just a few days after Hamas, the terrorist organisation which seeks the murder of all Jews worldwide, issued a statement to "salute" Jeremy Corbyn for supporting last weekend's antisemitic march through London. It said that it had "great respect and appreciation [sic] the solidarity message sent by the British Labor [sic] Party Leader, Jeremy Corbyn."
Mr Corbyn was formerly paid tens of thousands of pounds to appear on Press TV, the Iranian-run channel, even after it was banned in the UK.
The Equality and Human Rights Commission has begun pre-enforcement proceedings against the Labour Party following a formal referral and detailed legal representations from Campaign Against Antisemitism, which is the complainant. The pre-enforcement proceedings are a precursor to opening a full statutory investigation.
In recent months, eleven MPs have resigned from the Labour Party over antisemitism, along with numerous councillors and members.
Over 55,000 people have now signed our petition denouncing Jeremy Corbyn as an antisemite and declaring him "unfit to hold any public office."