Labour publishes latest antisemitism statistics just as spate of new incidents among local councillors emerges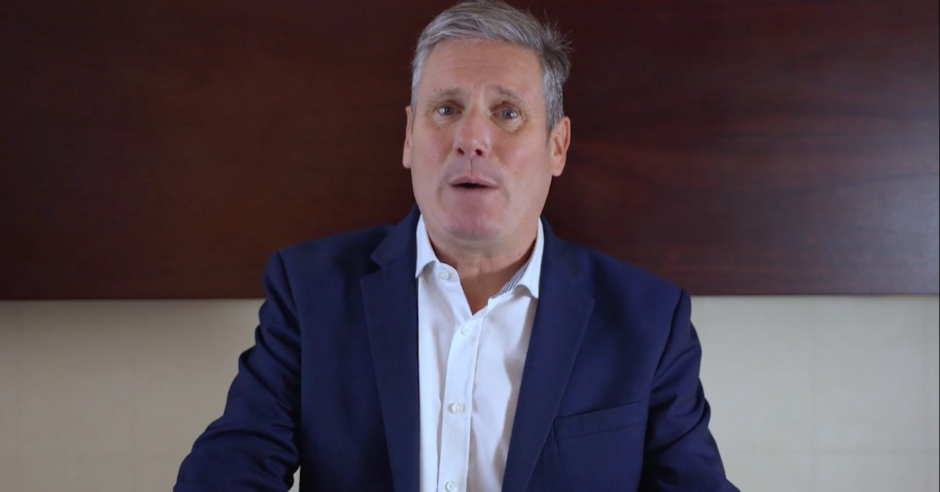 The Labour Party has published its latest statistics in connection with antisemitism disciplinary cases in the Party, just as a spate of new incidents among local councillors has emerged.
The statistics have been published in accordance with Labour's Action Plan, agreed with the Equality and Human Rights Commission (EHRC) following its damning report into Labour antisemitism which came following the EHRC's investigation in which Campaign Against Antisemitism was the complainant.
According to the latest figures, of the 148 cases dealt with by Labour's ruling National Executive Committee (NEC) since the last report in January, 81 percent involved antisemitism. Just under ten percent involved online conduct, two per cent related to bullying and under one percent involved anti-Muslim hatred.
While some Labour activists hailed the figures, others were more sceptical, with Labour Against Antisemitism pointing out that the number of expulsions for antisemitism cases remains comparably low.
A spokesperson for the Labour Party said: "Antisemitism, like many other hate incidents, has unfortunately been spread by the widespread use of social media and there are many antisemitic conspiracy theories circulating, which are often used to insult, belittle, blame and demonise Jewish people for many different things within our society and government structures. None of this is acceptable, and such behaviour from Labour Party members will not be tolerated as it does not align with our aims and values. The Labour Party has made a commitment to require all members who are respondents in upheld complaints of antisemitism, to undertake appropriate education or training modules."
At the same time, however, numerous Labour councillors are facing mounting pressure over their social media activity.
Cllr Belgica Guaña, who won re-election in Newham this month, is alleged to have posted on Facebook a horrific article titled "The Holocaust Hoax and the Jewish Promotion of Perversity" arguing that "The Germans were completely justified in persecuting and expelling the Jews…just as we would be today." The allegation that Cllr Guaña posted the article was made in the JC, based on research by Labour Against Antisemitism. Cllr Guaña was suspended by the Labour Party on the eve of the local elections, reportedly a week after Labour Against Antisemitism submitted its complaint to the Party but, notably, immediately after the allegations were published in the JC. Campaign Against Antisemitism has reported her to the police and to Newham Council.
In Milton Keynes, Ansar Hussain, who was elected in 2021 and has previously served as Wolverton's mayor, has been alleged to have shared conspiracy theories about the Jewish state on social media, including some that appear to compare Israeli policies to those of the Nazis. According to the International Definition of Antisemitism, "Drawing comparisons of contemporary Israeli policy to that of the Nazis" is an example of antisemitism. Contacted by the JC, Cllr Hussain reportedly said that he "disagreed with antisemitism" and, regarding the posts, that "I don't remember these posts." A Labour Party spokesperson said: "The Labour Party takes all complaints seriously. They are fully investigated in line with our rules and procedures, and any appropriate action is taken."
Since Ibrahim Ali won election in Haringey this month, it emerged that he was previously employed by the controversial CAGE activist group, and in 2015 he reportedly defended the description of the terrorist known as Jihadi John as a "beautiful young man" while speaking to a Parliamentary committee. Cllr Ali has reportedly been suspended by Labour pending an investigation.
Also in Haringey, Joy Wallace, who also won election this month, allegedly accused a rabbi of being "paid handsomely" for criticising Jeremy Corbyn on Radio 4, among other inflammatory remarks. According to the JC, Labour is investigating, but action is yet to be taken.
In Hillingdon, Cllr Labina Basit is also facing scrutiny over her past views on antisemitism in the Labour Party, including alleged opposition to the International Definition of Antisemitism.
In Leeds, Cllr John Garvani has had his nomination for the chairmanship of one of the most high-profile committees on Leeds City Council withdrawn following revelations about his inflammatory social media activity, according to the Jewish Telegraph.
In Derby North, Cllr. Nadine Peatfield, who is looking to become Labour's candidate for Parliament in the constituency, allegedly defended the disgraced former Labour MP Chris Williamson in the past.
Separately it has been reported that the Brighton Pavilion, Brighton Kemptown and Hove and Portslade Constituency Labour Parties will no longer control their local candidate selection due to concerns over antisemitism and a lack of ethnic minority representation. The decision was approved by Labour's NEC, which, together with the Regional Executive Committee, will now appoint a five-member panel to vet future candidates.
The move comes after antisemitism allegations among the local council's Labour group – and the subsequent suspensions and resignations – saw power pass from Labour to the Greens, with one of the councillors at the heart of the scandal being readmitted and then re-suspended from the Party on the eve of the local elections earlier this month.
Finally, Naomi Wimborne-Idrissi, who is the Media Officer of Jewish Voice for Labour (JVL), an antisemitism-denial group and sham Jewish representative organisation, is running for a position on the NEC, and has the endorsement of Mr Corbyn; the actress Maxine Peake who has previously promoted an antisemitic conspiracy theory; the controversial actress Miriam Margolyes; Andrew Feinstein, who was involved in a group raising legal funds for Mr Corbyn and who is allegedly a member of JVL; and Louise Regan, the Chair of the Nottingham East Constituency Labour Party who was reportedly suspended and reinstated by the Party in the past.
Joe Glasman, Head of Political and Government Investigations at Campaign Against Antisemitism, said: "British Jews reading reports alleging that Labour councillors have shared material justifying the persecution of Jewish people, promoting conspiracies about the Jewish state, opposing the International Definition of Antisemitism and other antisemitic material, will be feeling a sense of déjà vu. It has been two years since Jeremy Corbyn stepped down as leader of the Labour Party, and yet here we are again, with another spate of incidents among Labour officeholders, in some cases newly elected.
"Public statements from Labour and Sir Keir Starmer over the past few months extolling the progress that the Party has made in tackling antisemitism are increasingly divorced from reality. Some progress notwithstanding, clearly Labour is still infested with people who have antipathetic views of Jews and the Party's vetting process is an offensive joke. Whether the failures of that process are due to enduring procedural deficiencies or the same cultural problems that have bedevilled the Party for years now, or both, Labour is required to address them, and, as these stories show, it has yet to succeed in doing so."
The Labour Party was found by the Equality and Human Rights Commission (EHRC) to have engaged in unlawful discrimination and harassment of Jews. The report followed the EHRC's investigation of the Labour Party in which Campaign Against Antisemitism was the complainant, submitting hundreds of pages of evidence and legal argument. Sir Keir Starmer called the publication of the report a "day of shame" for the Labour Party.
Campaign Against Antisemitism's Antisemitism Barometer 2019 showed that antisemitism on the far-left of British politics has surpassed that of the far-right.
Campaign Against Antisemitism advocates for zero tolerance of antisemitism in public life. To that end we monitor all political parties and strive to ensure that any cases of concern are properly addressed.
UPDATE: An earlier version of this article reported that Naomi Wimborne-Idrissi had also been endorsed by Syed Siddiqi who, according to Dame Margaret Hodge MP, has in the past associated with the expelled Labour member and antisemite Jackie Walker and the disgraced former Labour MP Chris Williamson, whom Mr Siddiqi has reportedly defended in the past. After the article was published, Jewish Voice For Labour wrote to us saying: "The endorsement by Syed Siddiqi was included in error in a post to our members that was corrected soon after. Syed Siddiqi has endorsed no candidates for the NEC election."