Labour settles defamation case with Panorama whistleblowers with apology and significant payout, demonstrating how ready Jeremy Corbyn's Labour was to betray its principles and people to cover its institutional racism against Jews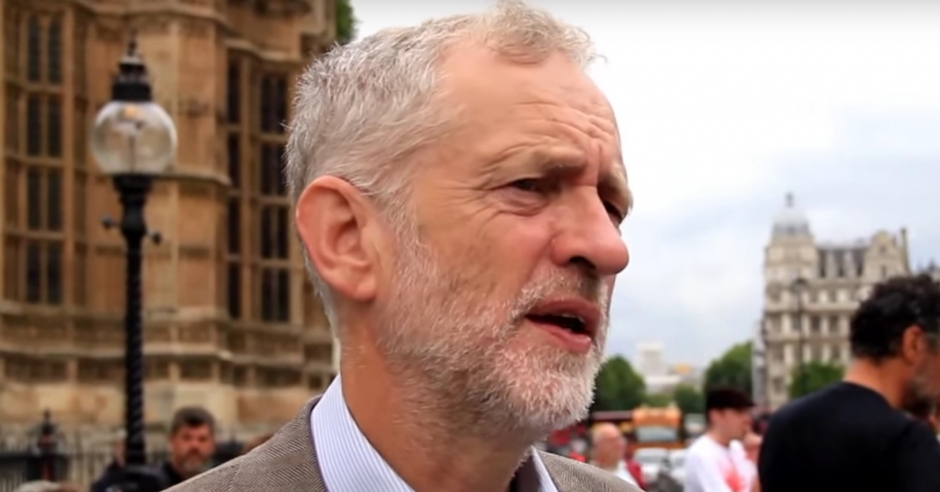 The Labour Party has settled a defamation case in the High Court brought by seven whistleblowers who featured in last year's BBC Panorama's programme titled "Is Labour Antisemitic?" as well as the journalist behind the programme, John Ware.

The programme, which was televised in July 2019, showed former Labour Party employees speaking out publicly to reveal Labour leader Jeremy Corbyn's personal meddling in disciplinary cases relating to antisemitism. The programme explained how senior Labour Party staffers, some of whom Campaign Against Antisemitism has known for years, used to run Labour's disciplinary process independently, but soon after Mr Corbyn's election as Party leader found themselves contending with his most senior aides, who were brazen in their efforts to subvert due process.
During the programme Labour's press team made claims that the staffers featured had political axes to grind and lacked credibility, and the whistleblowers and Mr Ware commenced libel proceedings against the Labour Party. The libel cases were brought by Mark Lewis, a highly esteemed media lawyer who is also an honorary patron of Campaign Against Antisemitism.

Today, the Labour Party settled the case, issuing an apology and reportedly paying damages and costs worth hundreds of thousands of pounds.
Mr Corbyn and his former senior aide Seumas Milne and the Party's former General Secretary, Jennie Formby, are reportedly uneasy with the Party's decision to settle the case.

A spokesperson for Campaign Against Antisemitism said: "Today's extraordinary settlement shows that the Labour Party recognises that its attempts to discredit the courageous whistleblowers, as well as one of the nation's most respected journalists, were indefensible. To see the Labour Party trying to destroy the reputation of its own workers for calling out Jew-hatred, in some cases causing serious mental health conditions, was an ignominious spectacle and demonstrated how, under Jeremy Corbyn, Labour was ready to ruthlessly betray its own principles and people in order to cover its institutional racism against Jews. As the complainant in the Equality and Human Rights Commission's statutory investigation into that same institutional racism, we expect the Party to adopt a similarly apologetic approach when the Commission reports."
On 28th May 2019, the Equality and Human Rights Commission launched a full statutory investigation into antisemitism in the Labour Party following a formal referral and detailed legal representations from Campaign Against Antisemitism, which is the complainant.
In the first release of its Antisemitism in Political Parties research, Campaign Against Antisemitism showed that Labour Party candidates for Parliament in the 2019 general election accounted for 82 percent of all incidents of antisemitic discourse by parliamentary candidates.
Campaign Against Antisemitism's Antisemitism Barometer 2019 showed that antisemitism on the far-left of British politics has surpassed that of the far-right.
Campaign Against Antisemitism advocates for zero tolerance of antisemitism in public life. To that end we monitor all political parties and strive to ensure that any cases of concern are properly addressed.