Manchester synagogue service zoombombed with Nazi imagery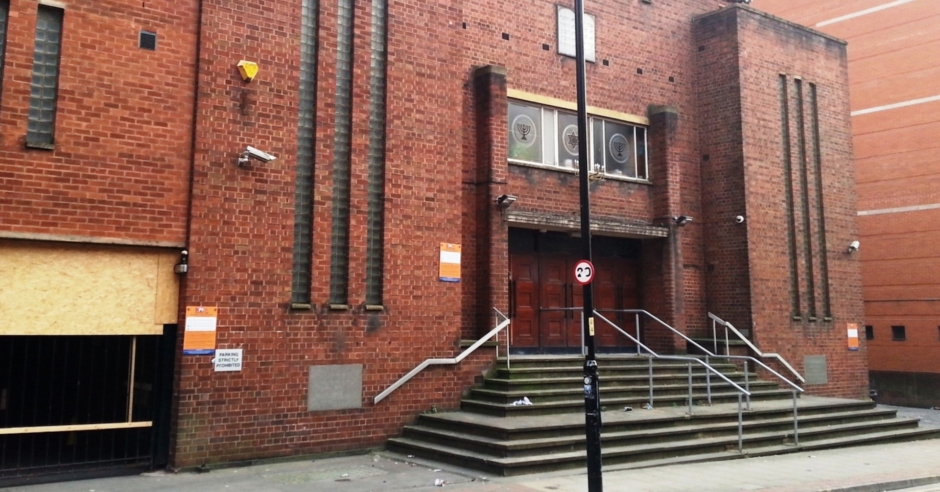 An online Sabbath service held by Manchester Reform Synagogue was zoombombed with Nazi imagery on Friday night.
Zoombombing is when people join a Zoom video call with the intention of derailing it. This usually involves spewing antisemitic, racist, or otherwise hateful rhetoric.
The synagogue's rabbi, Robyn Ashworth-Steen, said that "Halfway through the service, during some prayers, [the offenders] unmuted, started to shout, and put on the screen a swastika and some other awful racist images. They were kicked out straight away but it was clear through the service that they were trying to get in."
Rabbi Ashworth-Steen added on social media that while the community was shaken, they took comfort in its strength, writing: "We realise our collective strength. Then we get to the aleynu [sic] prayer and understand it is on us to fight racism and fascism within us and on our streets – for all minorities and persecuted people. Then we return to the Shabbat bride, the gift of rest and know we will emerge renewed. Shabbat shalom all."
An anonymous attendee at the service told Campaign Against Antisemitism that they found the incident "very unsettling".
"The service was like any other and when singing along to 'Yom Zeh l'Yisrael', a particularly upbeat, joyous tune, a German flag with a large swastika in the middle suddenly appeared on screen," she said, and went on to say that while the act of antisemitism was dealt with extremely quickly, lasting approximately three seconds, it meant that the rest of the service, as well as the morning service the next day, felt uncomfortable.
It is notable that Manchester Reform Synagogue was featured in the television series Ridley Road, a programme that tells the story of Jewish activists fighting against fascism in 1960s Britain. The attendee said that the fact that the zoombombers chose that synagogue in particular to target made the incident "feel a little too close to home."
She added: "The only positive I can take is that the service was online so no one was physically hurt."
Greater Manchester Police reportedly confirmed that while there have not been any arrests yet, inquiries were still being conducted.
Campaign Against Antisemitism has previously reported on the phenomenon of 'Zoom bombing' and has urged communal institutions to take precautions to safeguard against antisemitic disruption of online events.