Oxford Students' Union takes stand with Jewish students against NUS and University of Oxford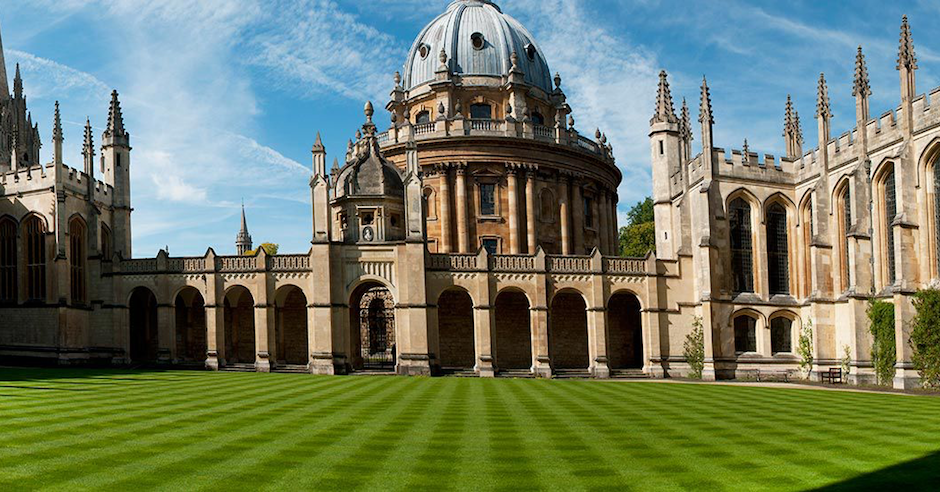 In a bold statement on its website, the Oxford University Students' Union has taken a firm stand with Jewish students against antisemitism, demanding that the President of the National Union of Students apologise for her past comments or resign, and that the University of Oxford rectify its "inadequate" response to rampant antisemitism exposed at Oxford University Labour Club.
The Union stated: "we believe that it should be Jewish students who decide what constitutes antisemitism" and admitted that "there are antisemitism problems in Oxford, as have been highlighted by the Home Affairs Select Committee report and the Royall report."
The Union's statement continued: "we cannot ignore or dismiss the hurt and anger caused by statements made by [NUS President] Malia Bouattia. We echo calls from Jewish students for a full and formal apology for her language and comments, condemn the lack of apology thus far, and agree that if no apology is made, the appropriate course of action would be resignation."
Bouattia has previously called Birmingham University a "Zionist outpost in higher education" because it has "the largest Jsoc [Jewish student society] in the country." She has railed against "Zionist-led media outlets", defended Palestinian terrorism as "resistance" and voted against condemning ISIS. When called on by Campaign Against Antisemitism and countless student leaders to retract her comments, she penned an article in The Guardian claiming that her accusers were simply sexists and racists. Bouattia then drew further condemnation in July when she used her casting vote to strip Jewish students of their ability to elect their own representative. Student leaders have even gone so far as to write open letters expressing embarrassment and apologising to Jewish students for the actions of Bouattia and the National Union of Students.
Regarding the Oxford University Labour Club, the Union's statement was scathing, voicing "disappointment felt over the inadequate response from the University".
In February last year, Co-Chair of the Oxford University Labour Club, Alex Chalmers, decided to resign after the club voted to embrace "Israel Apartheid Week". Chalmers wrote about his resignation in a hard-hitting Facebook post, saying: "Whether it be members of the Executive throwing around the term 'Zio' (a term for Jews usually confined to websites run by the Ku Klux Klan) with casual abandon, senior members of the club expressing their 'solidarity' with Hamas and explicitly defending their tactics of indiscriminately murdering civilians, or a former Co-Chair claiming that 'most accusations of antisemitism are just the Zionists crying wolf', a large proportion of both OULC and the student left in Oxford more generally have some kind of problem with Jews. The decision of the club to endorse a movement with a history of targeting and harassing Jewish students and inviting antisemitic speakers to campuses, despite the concerns of Jewish students, illustrates how uneven and insincere much of the active membership is when it comes to liberation."
The University of Oxford has largely failed to take any action whatsoever.
It is refreshing to hear a students' union taking such a forceful stand in defence of its Jewish members.