Sir Keir Starmer's claim of restored Jewish trust in Labour following success in heavily-Jewish Barnet not supported by analysis of results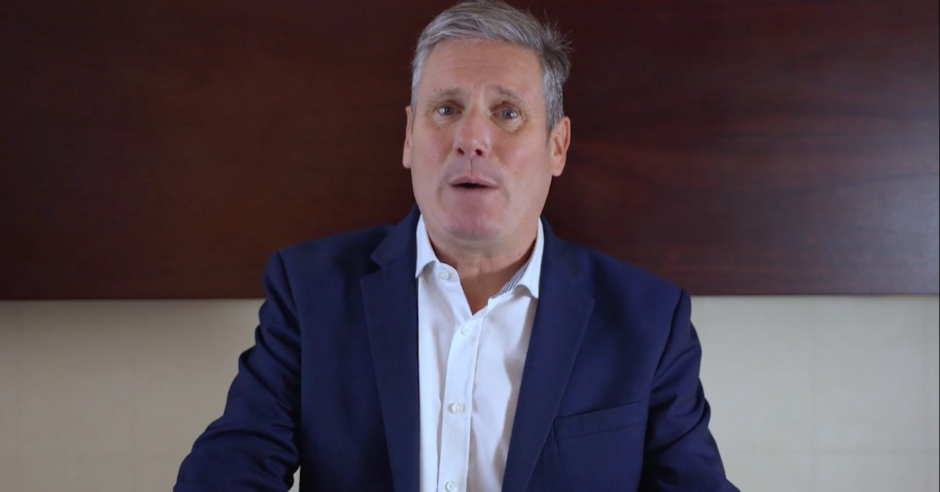 Sir Keir Starmer has claimed that the Labour Party's success in Thursday's local elections in the heavily-Jewish borough of Barnet in north London indicates that the Party has regained the Jewish community's trust.
Labour won the council from the Conservatives after famously failing to do so in 2018, despite other electoral trends that year, in what was widely interpreted as a snub by the Jewish community of the Party under the leadership of the antisemite Jeremy Corbyn, who campaigned with local Labour candidates in Islington this week.
Addressing Labour activists in the borough on the morning after the election, Sir Keir said: "My first words as leader of our Party, when I took over in April 2020, was that we were going to root out antisemitism from our Party, not tolerate it any more in our Party, change our Party. I said the test of that will be whether voters trust us again in places like Barnet, and they've done it.
"That is your hard work, that is the change we've collectively brought about in our Labour Party, the trust that we're building, putting us on the road to No 10 the road to that general election. That change these last two years has been really hard for us as a party, but we've done it, we've built those solid foundations, we've won here in Barnet, we've won across London, we're winning from coast to coast."
However, a closer look at the results shows that the wards of the borough with the largest Jewish populations, including Edgware, Finchley Church End, Garden Suburb, Golders Green, Hendon, Mill Hill and Totteridge returned not a single Labour councillor, with the exception of the new ward of Whetstone.
Polling for our Antisemitism Barometer last year showed that an overwhelming majority of Jewish voters — 81% — still believed that the Labour Party is too tolerant of antisemitism.
It is not in doubt that the Labour Party under Sir Keir's leadership is in a more promising place vis-à-vis antisemitism than it was under his predecessor, but neither is it disputable that there remains a great deal of work to be done.
Joe Glasman, Head of Political and Government Investigations at Campaign Against Antisemitism, said: "Sir Keir Starmer's suggestion that the success of local Labour candidates in the heavily-Jewish borough of Barnet demonstrates that Labour has restored the trust of the Jewish community is decidedly premature. Our latest polling has shown that 81% of the Jewish community still feels that Labour is too tolerant of antisemitism. Yesterday, the most Jewish neighbourhoods in Barnet, including Edgware, Finchley Church End, Garden Suburb, Golders Green, Hendon, Mill Hill and Totteridge, returned not a single Labour councillor. We hope that Labour will concentrate on doing the work of fighting antisemitism rather than misleadingly implying that the problem is solved."
The Labour Party was found by the Equality and Human Rights Commission (EHRC) to have engaged in unlawful discrimination and harassment of Jews. The report followed the EHRC's investigation of the Labour Party in which Campaign Against Antisemitism was the complainant, submitting hundreds of pages of evidence and legal argument. Sir Keir Starmer called the publication of the report a "day of shame" for the Labour Party.
Campaign Against Antisemitism advocates for zero tolerance of antisemitism in public life. To that end we monitor all political parties and strive to ensure that any cases of concern are properly addressed.
In recent weeks, we have called out antisemitism and publicised allegations and relevant controversies in the full spectrum of British political parties, including the Conservative, Labour, Liberal Democrats, SNP, and Green Party.