UEFA punish German football club after fans perform Nazi salutes and shout antisemitic abuse during match with Israeli team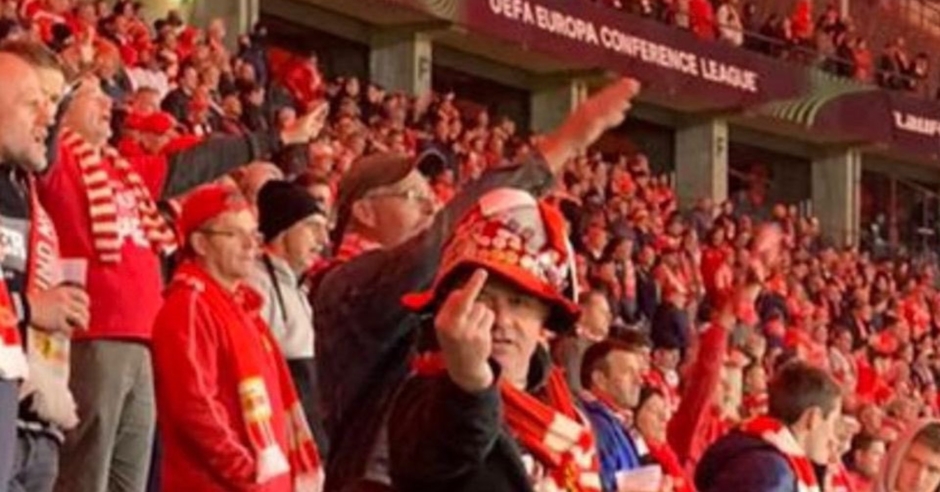 The Union of European Football Associations (UEFA) have punished Union Berlin football club after some of its fans performed Nazi salutes and shouted antisemitic abuse towards opposing supporters during its match with Israeli team Maccabi Haifa.
A youth group promoting German and Israeli interests who attended the match on 30th September said that they were "threatened by Union fans, pelted with beer and insulted, among other things, as 's****y Jews'". Images of fans performing Nazi salutes, which is illegal in Germany, also surfaced on Twitter.
Members of the group also stated that several Union Berlin fans tried to stop the abuse, to whom they were grateful.
Shortly after the news of the antisemitic acts were reported, club president Dirk Zinglers stated: "This behaviour is shameful and we won't tolerate it. We apologise to those affected. Antisemitism is unfortunately still present in our society, which is why it also shows itself in the stadium. However, we will never tolerate discrimination in our ranks. It is important to remain vigilant and to work tirelessly against it."
UEFA said that it had punished Union Berlin due to "the racist behavior of its supporters" during the match, ordering the club to shut down sections thirteen and fourteen "where the home supporters are seated" in its game against Dutch team Feyenoord on Thursday. In addition, Union Berlin must also use those sections to display a banner bearing the phrase "#NoToRacism" alongside the UEFA logo.
A spokesperson for Campaign Against Antisemitism said: "Recent days have seen multiple high-profile antisemitic incidents in football, both domestic and international. UEFA is right to sanction the club and force it to publicise that the penalty is due to racism. But the club itself must also now act, by identifying the perpetrators and giving them life bans. Like those decent Union Berlin fans who tried to stop the abuse, the club itself, and German clubs more generally, should be particularly sensitive to antisemitism among any of their supporters and step in to stamp it out."
Campaign Against Antisemitism has expanded our coverage of antisemitism worldwide. Please contact us if you would like to share feedback or volunteer to assist with this project.
Image credit: Farenet