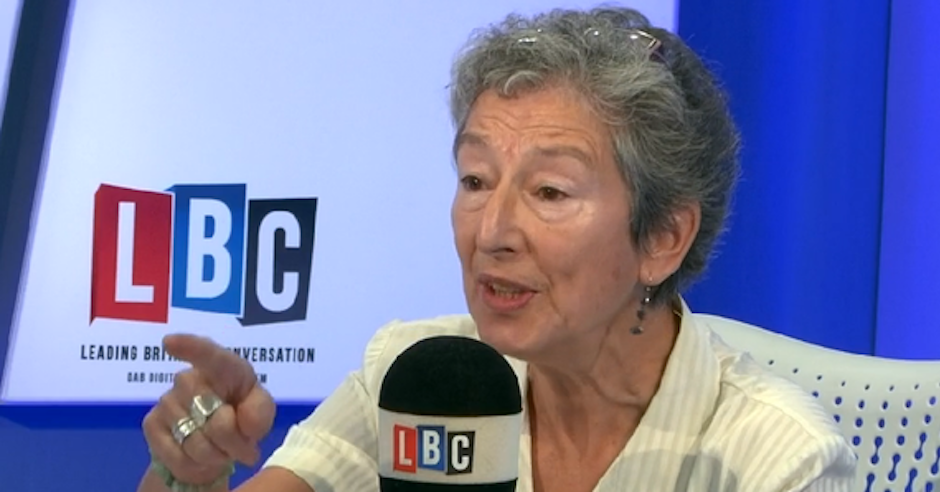 It is being reported that Naomi Wimborne-Idrissi has been suspended from Labour pending an investigation after a rebellious meeting of her local Chingford and Woodford Green Labour Party.
Ms Wimborne-Idrissi is the Media Officer of Jewish Voice for Labour, an antisemitism-denial group and sham Jewish representative organisation, as well as the Vice-Chair of Chingford and Woodford Green Labour Party.
The recent meeting reportedly featured speeches from both the Chair, Gary Lefley, and Ms Wimborne-Idrissi criticising Sir Keir Starmer and General-Secretary David Evans over their response to the Equality and Human Rights Commission's damning report into antisemitism in the Labour Party.
The Labour Party and many of its local branches have been in a state of confrontation over the past several weeks (if not months) over antisemitism issues and the suspension by the Party and rapid readmission of Jeremy Corbyn.
In her comments, Ms Wimborne-Idrissi allegedly said: "The cynical manipulation of Jewish fears and concerns is unforgivable and undermines all our work against racism of all kinds." She also reportedly criticised the "weaponisation" of antisemitism, saying: "May I just say there are many Jews in the party, including me, who endorse 100 percent what Pippa said about the weaponisation."
It is reported that these speeches by the Chair and Vice Chair encouraged other aggressive speeches, and that both Mr Lefley and Ms Wimborne-Idrissi have been suspended from Labour pending an investigation.
Recently, Ms Wimborne-Idrissi called for Labour members to "resist" Sir Keir Starmer's efforts to address antisemitism in the Party.
Campaign Against Antisemitism recently lodged a complaint against Mr Corbyn, holding him responsible for conduct that is prejudicial or grossly detrimental to the Labour Party, as the Leader during the period of the EHRC's shameful findings. Given the serious detriment that this conduct has caused, we are seeking Mr Corbyn's immediate resuspension and, if the complaint is upheld, we will be requesting his expulsion. On the day the publication of the EHRC's report, we also submitted a major complaint against Mr Corbyn and other sitting MPs. These complaints are yet to be acknowledged by the Party, and they must be investigated by an independent disciplinary process that the EHRC has demanded and Sir Keir has promised but has yet to introduce.
The Labour Party was found by the Equality and Human Rights Commission (EHRC) to have engaged in unlawful discrimination and harassment of Jews. The report followed the EHRC's investigation of the Labour Party in which Campaign Against Antisemitism was the complainant, submitting hundreds of pages of evidence and legal argument. Sir Keir Starmer called the publication of the report a "day of shame" for the Labour Party.
In the first release of its Antisemitism in Political Parties research, Campaign Against Antisemitism showed that Labour Party candidates for Parliament in the 2019 general election accounted for 82 percent of all incidents of antisemitic discourse by parliamentary candidates.
Campaign Against Antisemitism's Antisemitism Barometer 2019 showed that antisemitism on the far-left of British politics has surpassed that of the far-right.
Campaign Against Antisemitism advocates for zero tolerance of antisemitism in public life. To that end we monitor all political parties and strive to ensure that any cases of concern are properly addressed.